About
Buddy me on Deviantart <3 (Click here)
Join Cipher Pol: The Clan for murdering in the name of Dark Justice! (zOMG.)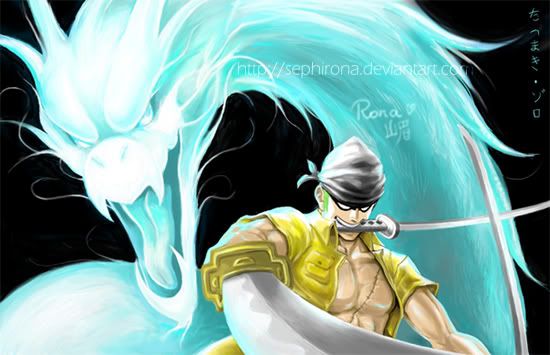 [
My noobish art commission shop :O
]
[
My item store~
]
All the graphics on this profile other than the background, official Gaia avatars, and wishlist items are designed by me. If for some weird reason you like them, consider commissioning me for a little sketch? surprised
"海賊王に俺はなる!"
Hey. :] My name is
Rona
. I enjoy baking and long walks in the park...
Not really.
Well, I like baking, but only when someone does it for me. Otherwise, I'm too lazy. Walks in the park are nice if it involves ice cream. But the previous statement is nulled if there are insects present in said park.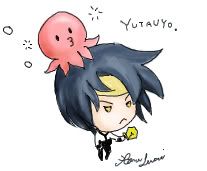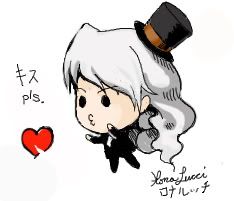 What I
really
like to do is random sketching, daydreaming, playing video games, and keeping up with my favorite anime/manga/movie series. I'm mainly a fan of One Piece and Naoki Urasawa's works, though. @_@ I used to like the original Kingdom Hearts and the Final Fantasy series, (particularly FFVII!) but not so much anymore since Square's merger with Enix. :<
One Piece is not 4kids.
Believe in One Piece~! Watch the original! 8D
________________________________________________________
Signature
[center:3f2eed0950] heart Cipher Pol: The zOMG Clan of Dark Justice. Ask to join. heart
[img:3f2eed0950]http://i2.photobucket.com/albums/y47/Sephirona/Cipherpolbanner.jpg[/img:3f2eed0950]
heart My DeviantArt <3 heart
[img:3f2eed0950]http://i2.photobucket.com/albums/y47/Sephirona/TatsumakiRonasig.jpg[/img:3f2eed0950]
[/size:3f2eed0950][/center:3f2eed0950]