About
"It's better to be hated for what you are, than to be loved for what you're not".
24/female/UK (Scotland)
My sexual preferences: A lesbian with many kinks.
Personality: I'm cheerful, caring, open minded and have a particularly crude sense of humor.
Anything that people would find racist, disgusting or offensive, I'd find absolutely hilarious~
But no worries, I'm not racist or bigoted in any way. At least I hope not.
On the other hand, I can be very sadistic and adore gore. If you happen to like it too, then you are instantly my friend. <3
Knowledge is also very important to me, so I have a natural curiosity for things, and love picking at people's brains. The more interesting you are, the more likely you'll catch my attention.
I'm also gaia's Enzai fantard~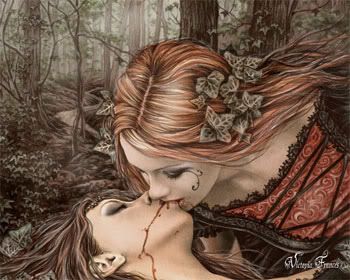 My current OTPs
Yukimura and Rokuro
Tyki and Allen