About Me
Greetings everyone! My name is Rou-Rou it is a nickname ive had since i was two and fyi I love it! Anyway I am a wiccan/pagan practictioner. I do not worship the devil, and a lot of good as come out of my life because of my new beliefs. I love music, and writing so much! I love nature, and it shows! I am a virgo earth sign which explains my love for nature and all animals. Oh...I am also bi-racial, black and italian, and so much other stuff! I wish for Love, Peace, Happiness, Grattitude, and Kindness in life! I am a very nice person, and I as you can probably tell i am very different from others and I embrace it! Its better to be different then to blend in with everyone else because of fear. Also please dont judge me before you get to know me as i said before i am very nice and im very different from others (you may call me strange but i dont care) but that doesnt mean that im a complete pyscho as some people try to make it seem! Ive been through a lot of bullying in my life and wish to all those bullies good luck in their lives. For they may have a tough life as it is and thats what i think is the reason for their behaviors.So thats all about me and all i have to say is.
)o( Blessed Be! )o(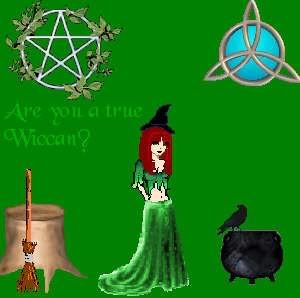 i adopted a chibi!
name: Layla Angelis
likes: Fairies
doesnt like: Rain
owner: roudabear444
you can adopt one too!
adopt me!
You are Earth! The element Earth represents our Mother, the planet Earth itself. It also represents permanence, stability, and security. Hoofed animals, forest dwellers, insects, and digging animals fall under the Earth element. Animals like the Wolf, Cow, Rabbit, Chipmunk, and so on.Earth's mythical creature is the Dwarf.Earth is traditionally placed at the North pole which represents winter. The winter time of our life is Old Age. The time of day associated with Earth is Midnight.Astrological signs that correspond with the Earth element are Taurus, Virgo, and Capricorn.The planets are Venus and JupiterTarot cards that represent the Earth element are the Empress, the World, the Hermit, Judgement, the Chariot, and the Wheel of Fourtune.The Earth element's Archangel is Uriel. Uriel is usually clothed in green, brown, and black. He is a fearsome yet quite figure who offers justice.Gems associated with this element are Onyx, Obsidian, Peridot, Emerald, and Cat's Eye,Balanced people of the Earth element hold Endurance, Nutrition, Responsibility, and Concentration. Earth bound people are also quiet, natural leaders with a sense of strength and direction.Please rate and or message!! I would REALLY appreciate it! All research from:
http://thedance.com/wicca101/earth.htm
Take this quiz!