About
Hello every one ! its awfully nice to meet you all.
I like to consider myself a very friendly individual who loves to talk about pretty much every thing !
A few of my biggest interests are video games, anime, horror movies with a mix of sci-fi and fantasy; I have a love of music (as most individuals would) i love winter sports and being outdoors when weather permits ( sometimes its just to cold) and fish keeping (i love aquariums and the knowledge that goes into them)
3nodding
A Little About My Daily Life

Well in the day and life of me I have graduated school and am now in the working force. I work at an animal rescue shelter and that's a most rewarding job
heart
and currently my life is devoted to a few games that i will finish!... this time
sweatdrop
Random things about me
I believe everyone is entitled to their opinion but not entitled to throw it in my face when i don't agree.
I don't like to be talked over, it drives me insane and I think its rude.
I might be the crazy cat lady.
I do really like k-pop.
I think its worse to not know something then to feel silly to ask what something is.
I can stand to be corrected so long as the person isn't a butt about doing so, no one likes to look like a fool.
I like to watch how people react to one another. People watching is creepy but fun.
______________________~~___________________________
(these sayings are not owned by me)
if nothing works out reset the game
when life gives you lemons make grape juice and sit back and let the world wonder how you did it
"Boys are like clowns, they try to make you laugh, yet they scare you at the same time."
"I said your boyfriend was gay, and he hit me with his purse."
"Stealing one idea is plagiarism. Stealing many is research."
"I don't suffer from insanity I enjoy every minute of it."
"Caution: Cape does not enable user to fly"
"When I was younger I hated going to weddings... it seemed that all of my aunts and the grandmotherly types used to come up to me, poking me in the ribs and cackling, telling me, 'You're next.' They stopped that crap after I started doing the same thing to them at funerals."
"Everyone's entitled to be stupid...But your just abusing the privilege."
"So, a thought crossed your mind? Must have been a long and lonely journey. "
"When the going gets tough, the tough get going; this is also sometimes known as a tactical retreat!"
"We are not retreating; we are simply advancing in the other
direction!"
___________________________~~_________________________
~AVI ART
heart
~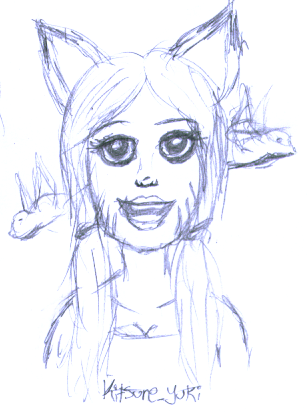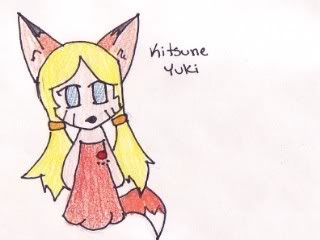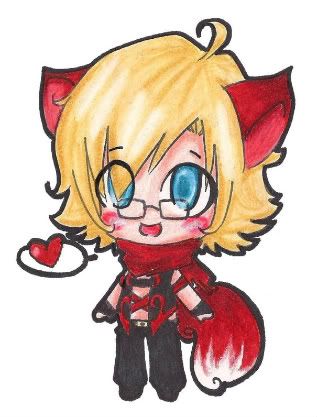 heart
i have waited three years for this
heart