My short history
Hi and welcome to my profile, my name is Ryou and as you know already by looking at my profile, I am a fan of Fire Emblem and Marth is my favorite character, I like eating sushi and curry, I play Super Smash Bros. Brawl, there is girl that I love, and her name is Charlee, she's also a Fire Emblem fan too, and most of my friends are fans of Fire Emblem or play Brawl, whatever, I also like anime, Lucky Star, Sengoku Basara and Shugo Chara are my favorites. I don't play Brawl or Fire Emblem all the time, I also play Monster Hunter Tri, which I think is the best game ever made, next to Brawl and Fire Emblem. That's pretty much sums everything up about me! I do a bit of drawing znd I'm also making a Machimina for Brawl.
"Fire Emblem"
Fire Emblem, companions walk
The endless path together.
In the wavering shadow of spite,
Our home is faced by the oncoming spear,
Engulfed in flames.
I keep that unforgettable day in my heart
And now rise up together with my companions.
Fire Emblem, our bond shall be never broken.
We hold fast to protect tomorrow
And the one who awaits our return.
Fire Emblem, light gathers on the flag we unfurl.
Fire Emblem, we gaze upon the multitude of stars,
Gripping our blades.
If we do not bring light to the darkness in these lands,
The shooting stars will soar over a wasteland.
Fire Emblem, on whom does the morning sun shine
As she climbs over the edge of battle?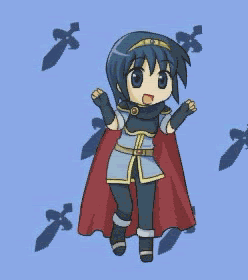 Yes I may dance at times, at celebrations or when no one looks. I need to maintain my free time and happiness....yeah.
I'm a lucky Star character lol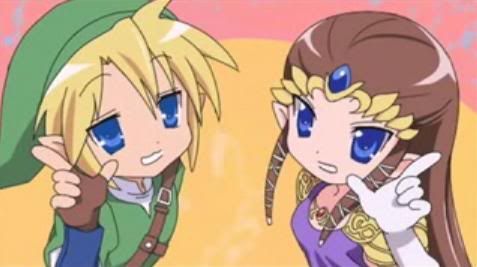 We all are!!!!
xd
Except for R.O.B, Sonic, Captain Falcon, and Yoshi.
Dream Avatars (still working on my other ones)
Yukimura Sanada(Sengoku Basara)
Dark Marth(Original idea)
note: Steal my ideas and Jigglypuff will destroy youuuuu!!!!! I'm serious.
If you wanna Brawl me here's my friend code: 0947-1290-3138
Monster Hunter Tri ID: NGHN39
Favorite Anime: Shugo Chara and Lucky Star
Favorite Manga: Chibi Vampire
#1 favorite Anime: Sengoku Basara