About
My name means "Legendary Lion Warrior"
I love anime ( otaku!!!
domokun
), books (medieval fantasy), and i'd love to meet pretty ladies. (i AM a man, aren't i?)
mrgreen
Survey says:

Which FF Character Are You?
Behold my drawing skill: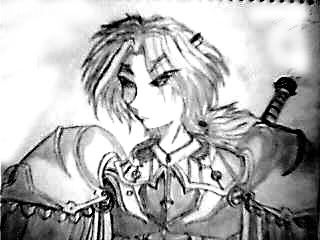 That's my dream AVATAR.
xp
And, did i forget to mention? I'm probably too blunt for my own good. So please, if you ask for my opinion: YOU"RE GONNA GET IT, WHETHER YOU LIKE IT OR NOT!!
domokun
Friends
Viewing 12 of 38 friends
Signature

Onward, Companions of the Lance!!

How does it look?