things you wanna know? if not oh well
frist off, I'm not going to tell you my name cuz well I'm a b***h like that but I'll tell you That I live in Ohio and that I love to draw I love Nekos (Look at the ******** pics then you'll see lol)But I lots of friend My best friend is Keoshie A.K.A kiki she live in the ATL me and her send letters and talk on the phone sometimes. I love to watch t.v mostly I love to watch Anime, heres a lits of the Anime I love to wtach. + I am EMO and live with it bitches!
Naruto
Hellsing
dearS
Choibits
Bleach
tokyo Mew Mew(A.K.A Mew Mew pwer)
Ichigo
Bravo Girls
Azumanga Daioh
Ouran High School Host Club
FullMetalAlcemist(A.K.A FMA)
Love Hina
D.N.Angle
Card captor Sakura
Pita Ten
Fruit Basket
But that just some I like a lot, I have lots of s**t I can say to ya'll but I dont' feel like wasting your time on me talking about myself when I can show you some pics
.
.
.
.
.
.
.
.
.
.
.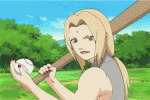 this is my Dream Avantars: