ME
sup...about me? well its all about music and skateboarding. I listen to post hardcore and metalcore the most of all my music. u should see my music interest btw. Also I listen to emo, i mean
GOOD
emo, not the crap that some scene punk wrote about his "Famous last Words" or "How the damn world stabs his heart." No offence to the mainstream though its not that i dont respect you guys and I am sorry if i offend anyone but I am more of the underground listener. I wrote some songs of my owns inspired by Bullet for my Valentine, Trivium, Story of the Year, The Chase, and some other amazing people. I play piano, drums, guitar and bass, and clarinet in that order of what I am best at. I am in a band called
Broken Days
go to
myspace.com/brokendays07
. Other than music, I am a crazy outgoing person that is changing from what the intelectuals offer me against the shame. Guess thats it enjoy my profile and RAWK ON ALWAYS
smile
BTW IF YOU ARE A MUSICIAN, I WANNA KNOW YOU AND I PROMISE I WILL RESPECT YOU IF WE HAVE DIFFERENT MUSIC TASTES IF YOU RESPECT ME
This is me
smile

This is my art
smile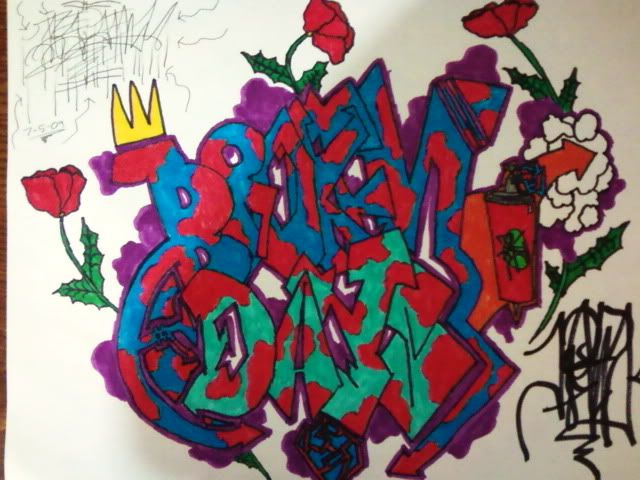 Random music facts to live by
1. Scene kid? wtf...
2. What you mean by emo, Rites of spring? or depressing crap?
3. Dont be an omk original music killer
4.
Underground
....HELL YEAH!!!!
5. Rock n roll, the original favorites, familurize yourself
6. Rockabily and Rock n roll are different genres from the same stream, get it right!!!
7.
Bullet for my Valentine
is the s**t (my opinion)
8. Know your bliss backround Metal=Metallica Rock=Beatles Emo=Rites of spring
9. Love your music screw the critics
10. Focus on your composition, not your fame i repeat
NOT YOUR FAME!!!
11. Rap is very easy to make
12. Most punk rock is bs but some are okay
13. Grindcore is easy, just really fast, the drums is a different story but has been overplayed >_<
14. SOMEONE SAVE ROCK N ROLL PLZZZZZZ!!!!!!!!!!
15. When writing a song, forget about difficulty and speed, its all about motivation and heart.
16. Ahhhhhhhhh METALCORE IS DYING!!!!!!!!
17. n most important)
Respect
people with different taste
I dont lke mainstream but i dont say it sucks
18. Bye
smile