About
A

bout my profile, who designed it, you may ask?
I did, I design all my profiles from the ground up, and sometime in the near future I will open another profile shop.
T

he Actual About Me

Hair color:
NO!
scream
my hair color is not the actual color that my avatar has. It's brunette. I just don't like how my avi looks with brunette hair.
Eyes:
My eyes or not green their honey brown darkened a little.
Skin color:
Tanned from the sun, now.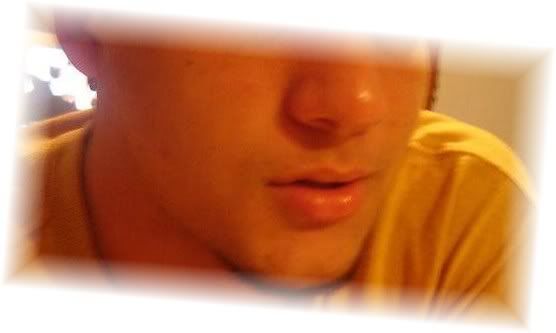 Sexuality:
I like the Girls -N- the Boys.
Status:
Single, and loving it.
Music:
Rock.
Religion:
Christian and proud.
Personality:
Outgoing till you push me into doing something, then I get shy. I love to talk a lot.
Hobbies/what I can do:
Profile designing, writing, "singing", drawing, and photography.
Favorite colors are:
Light green, Black, Deep blue, Red and White.
Likes:
~ I love when people give me random gift (not saying anonymous).
~ When people like me for me.
~ Pizza!!
~Movies, especially horror films.
~ Handmade stuff.
~ Cool friends
~ To fight, verbally.
~ I like natural disasters, don't judge me on that. I just like to know that the earth's population decreases every time it happens.
Dislikes:
~ Sluttish people, no offense to those that do slut around for
cash
.
~ Blackouts, you will see what I mean after a while of knowing me.
~ Someone to belittle me or any of my friends.
~ Annoying children. Scratch that annoying people in total.
~ People messing with the English grammar.
~ People that take and write
LiK3 dis.
~ People that tell me I can't do it.
~Stalkers
~Haters
~Homophobe's
~Handcuffs they hurt a lot.
~Pain in total.
~Etc.
Things that tick me off.
Friend Request:
I don't accept random friend request no matter how friendly you are. I have my reason, mostly it's because I feel that my friends list should be full of friends not just random people that send you a friend request and don't even chat or nothing.
PM's:
I do accept random pm's, so you can pm me if you want.
Media:
If you like my playlist, don't be afraid to say so.
Other:
I love when people drop me random avi art (of my avatar that is), and sign pics, and Anon...