Draher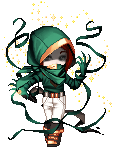 Details
Member Since

06/24/2008
Location

Nagykőrös, Hungary

Birthday

09/09
---
Interests
Favorite Movies/Anime
Favorite TV Shows
Favorite Reads
Favorite Music/Bands
Hobbies/Interests
About

Hello!
My name is Isabell. I live in Nagykoros, Hungary. I'm 20 years old.
I've got blond curly hair, and I wear glasses. I'm a little bit plump, but I think it's not the worst thing, that can happen with a person.
I like to talk with the most various people. Because I'm interested in a lot of topic.
I don't speak English very well. But if you give me a little time, I'll understand you. Or I ask my question again, in another way.
whee
4laugh
And please, visit it:
http://pervy-love.myminicity.com
4laugh
Friends
Viewing 12 of 32 friends
Signature
[img:18b17a838a]http://s.cdn.gaiaonline.com/images/event/valentines2009/npc_photos/33255.png[/img:18b17a838a]
4laugh