About

A look into my life. Sorry, I do not share.

This is from good friend I meet on the General Discussions, and he draw likeness to me. His name-a BabyEaterLad.

VERY NICE!
heart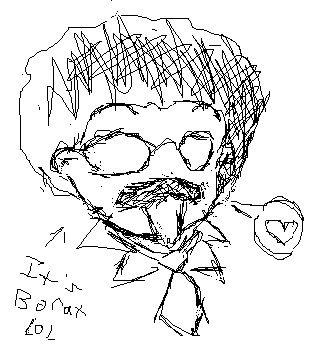 This make for me by [Abortion Toothpaste]. Name does not sound very tasty, but very nice picture.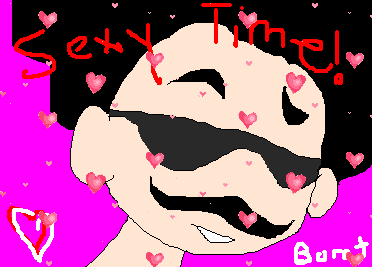 This picture show a very sexy Borat, with romance float around him. Artist of picture is addikted2anime.

From very big fannie of mine, honk if you're holly. IS GREAT SUCCESS!
heart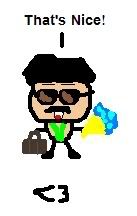 Very detailed artworks from [Oogle].
Glorious artwork from Kurai015.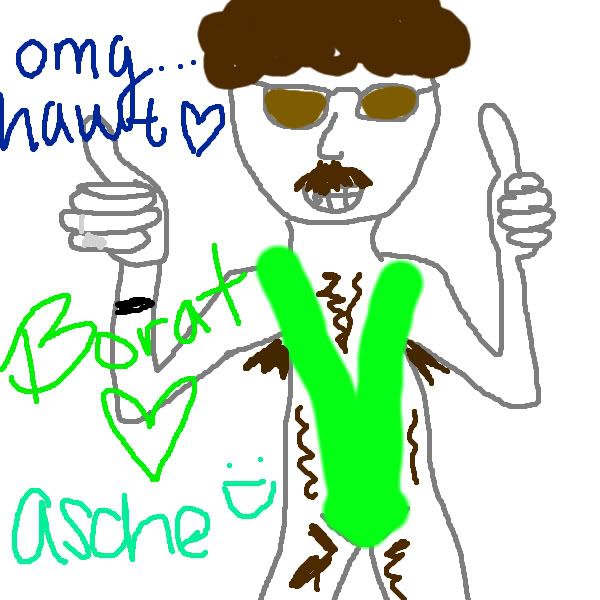 This artist, Xx Asche Zu Asche xX, give Borat very EROTIC PHYSIQUE!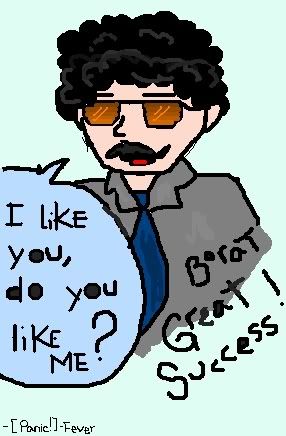 This is VERY NICE!
heart
From -[Panic!]-Fever
This picture one of great success from friend of mine, B.Peppers. Make Borat look like a chinese man, but still give him very erotic physiques.
heart
I get very nice mail from many peoples too.
Borat great success!
GlamrokBillieJoeArmstrong
I find it entertaining that you made an avatar that looks like somebody in a movie. It really shows you have a life.
I find it entertaining that you went out of your way to tell me.
It shows that you are better than me.
Borat great success!
uchihamarina
are you for real!!!!! xd domokun scream gonk heart
YES.
No.
Friends
Viewing 12 of 102 friends
Multimedia
Signature
Do not want?