About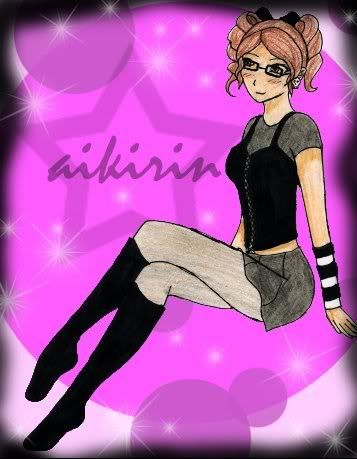 aikirin is just a little french girl who wants make her english better...."' it's hard ='( "'
she likes c0wS...
"'this animal make me mad...=p"'
she's a real child, "'and i'm proud of it"' .Like all children, she likes candies "'miam!!"' and she also likes eat them alone... "it's MY candies.... *.*"' sometimes, it's scaring
she loves her friends!!! and her life!! "'as if it's boring to be me"'
she likes listen to music (not hard rock "'cause im not crazy"', rap "'it's so violent!!!!"' and "'all the things my sister listen to"' =D)
she like boys when they're like girls"'=p'"
She's gay ^^"...."yeah... i <3 boys,=p"'
she is crazy about her mouse "yeah!! PIPI I LOVE YOU!!!!!"'
it's all....kisses
"'HEY POEPLE!!!! LISTEN TO "CRAzY BABY" so good song!!!"'
.................And all that i can see is just a yellow lemon tree.......................*singing*