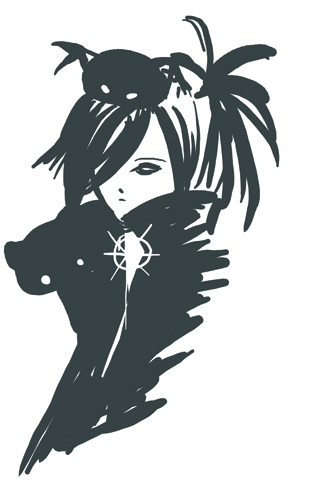 I looked up to see exactly what my new pet is and.....
The Cait Sith literally means fairy cat, the creature was said to haunt the Highland region.
The cat was said to be as big as a dog and completely black... Sooo my evil looking demon cat is a fairy??????? I Don't think so lol. I really wouldn't want to run into her in the dark.

A big thankyou to SURUSURUKAMI for her awesome interpretation of my avatar. Her art is professional,cheap,fast and I highly recomend checking out the shop