Name: Starshine Flourish
Gender: Female
Type: Pegasus
Body Light blue, similar to Rainbow Dash's shade
Eyes: Grey
Hair: White
Cutie Mark 8D: A silver shooting star with a wisp/flourish of silver mist entwined around the trail of the star
Brief Character Description: Starshine Flourish is a soft-spoken young filly from Cloudsdale who has left because she is sick of the egotistical Pegasi that reside there. She is shy but friendly and loves flying, stargazing and sketching and is hoping to make some friends in whichever town the wind happens to take her to...
Ref pics where possible: I shall post some pics I made from a pony simulator, she doesn't have to look like this exactly, this is just a guide and so you get a color reference smile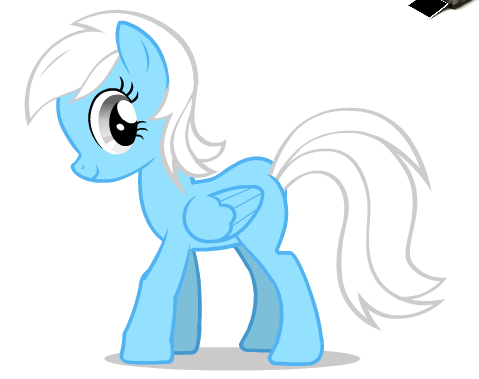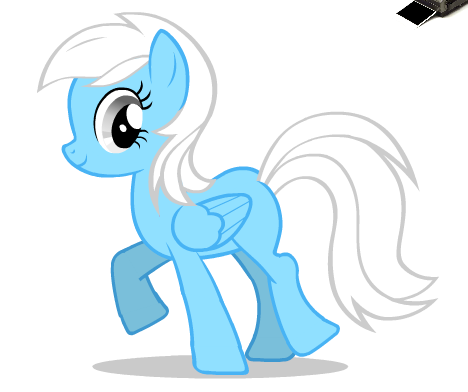 Fireflight: Her design is OK, but please change her background to suit Phonyland. All Phonies are manufactured in the theme park of Phonyland; we're not Equestria. Once that's changed I'll be happy to QC it!