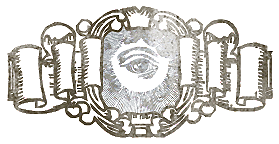 ┏━━━━━━━━━━━━━━━━━━━━━━━━━━━━━━┓
I Wander Alone
February 2017
┗━━━━━━━━━━━━━━━━━━━━━━━━━━━━━━┛
The bus had not been difficult to figure out, though it did take a few supervised trips for Nell to finally accept that he was able to navigate the city on his own. There were a few caveats, mostly involving when he could go (during the day only, be home by dark), and how often to get in touch (Very Often). But even those didn't seem to bother Dair too much, as he was on the bus to one of the nature reserves the morning after Nell had finally granted him permission to go by himself.

The ride was uneventful, as he never looked away from the window but to give Nell periodic updates of the trip. There was an intensity to his stare that was lacking in the other passengers, who simply were looking out the window in order to not stare at the person sitting next to them. No, it seemed as if he was looking at something in particular, his head occasionally turning as he watched something pass by the window. But aside from cars and an increasing number of trees, there didn't seem to be much of interest on the roads. Even once he floated off the bus he still glanced over his shoulder towards the road as if expecting something to be following him. It wasn't until he had reached the edge of the forest that he turned his attention to what lay in front of him.

With a satisfied smile on his face, he hiked the strap of his bag higher on his shoulder and floated into the forest, ditching the path as soon as he could no longer hear the sounds of the road.

It seemed as if he stepped into another world when he left the path. Everything seemed to be….more. The leaves seemed greener, the air felt fresher, and everything felt welcoming in a way. Though there was a significant amount of underbrush, he never seemed to get tangled in any branches or vines, a stark contrast to his usual slow and awkward trips through the city. A leaf or twig occasionally brushed against him, though it felt more like someone reaching out to gently touch him than anything else. He drifted aimlessly through the trees, reaching out to occasionally rest his hand against a trunk or branch as he passed.

It had felt as if he had spent no time at all in the forest, but when his phone buzzed (a text from Nell, reminding him that his bus would be there soon), he saw that several hours had passed. With a frown he looked around, trying to see which direction the path was, as he had not been paying any attention to which direction he was going in. Probably not the best idea, all things considered. But as he turned, he noticed that the entrance to the path was behind him, though he could have sworn he hadn't gotten turned around.

A branch nudged him in the back, and the leaves rustled above him though there was no wind.

Shaking his head he floated back onto the path, already mentally planning his next trip. As he reached the bus stop, he took one last glance at the forest.

He frowned.

He raised his phone, the half-typed message to Nell momentarily forgotten, and took a quick picture before boarding the bus. It wasn't until he had taken his seat that he looked at it though, which only made his frown grow. Trees. The blurry shape of some hikers. That was it.

Not what he had seen at all.