Sugar Tree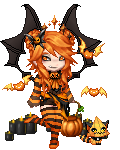 Details
Last Login

08/28/2017 2:09 pm

Total Posts

16288

Member Since

06/10/2004
Location

Canada

Website
---
Interests
Favorite Movies/Anime
Favorite TV Shows
Favorite Reads
Favorite Music/Bands
Hobbies/Interests
About
Some a*****e once said that it's better to have loved and lost, than to have never loved at all. He was WRONG AS HELL.

Hell hath no fury like a woman scorned.




* I'm Sugar. Most of my friends call me Sug though
* I've been on Gaia for SIX years now =O
* I love music, especially Classic Rock
* I love British comedy. Wh00 for Monty Python & Hitchhiker's Guide
* I absolutely ADORE musicals! (Rocky Horror, Sweeney Todd, RENT, etc.)
* I spend most of my time playing zOMG! with my best friend
* I refuse to watch horror movies alone
* I love PORTAL, and can't wait for PORTAL2
* I'm an avid Audiosurfer
* I chainmail!
* I play D&D ♥
* I don't really care for random PMs =/

Kiki: Soren
Pandy: Splot
Coco (cuddle): Kraven
Coco (hiding): Asher
Yeti (head warmer): Istas
Yeti (leg cling): Drachen
Mochi: Ransom
G-BOT: Enigma
Gwee: Sorikuu
Pixie: Sapphire
Shadow Spirit: Dusk
White Dragon: Seraph
Black Dragon: Sabre
Owls: Tuesday, Wednesday, Friday
Raven: Labrynth
Scarlet Sprite: Garnet
Goti the Kid: Chaos
Bani the Bunny: Solitude
Unicorn: Illusion
Devil Imp: Nightshade
Angel Imp: Salvation
Gimpi Imp: Lazerus
Little Black Bat: Leviathan
Vampire's Drained Victim: Thorne
Panda Plushie: Legacy


Yeahhhhhhhhh.


Note:
PMs are set to FRIENDS ONLY
Guild Requests are turned OFF
I DO NOT accept random friends requests.
Friends
Viewing 12 of 84 friends
Journal
Sugar's Crypt

Failed keeping up with the old desc. Just posting random stuff when I feel like it now.
Multimedia
Signature
xX Graveyard Queen Xx

Indefinite Hiatus, have moved on to other avi sites[/color:0133b0f681][/size:0133b0f681]