Siefren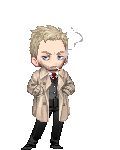 Last Login: 01/23/2017 1:08 pm
Registered: 04/26/2004
Gender: Male
Location: Inside the Fire of A Thousand Suns.
Equipped List
Interest Tags
Favorite Movies/Anime
Favorite TV Shows
Favorite Reads
Favorite Music/Bands
Hobbies/Interests
Wish List
About
a few things you want to know about me? well, for my hobbies...I have many hobbies, for my future goals....as of right now it doesn't matter......well, to you. For my likes and dislikes....well, i don't feel like telling you those, but i do hate....maybe another time.

It's time for that 'Another Time' reference. So pretty much you've gathered that I'm not gonna give you much info about myself. Or I would assume that you've obtained that info. but if you'd like to know a little about me, just send me a pm, and ask, i will answer willingly...if it's within reason.
Signature