About
Yooo.
My real life name is Jessica and I'm 23 years old and I live in the US.
I am just an adult struggling to pay bills, but trying to make it as an artist, photographer mainly. I love shooting cosplay photography and working with people.
I love anime and wine.
I'm an otaku and proud.
Also, Mystic Messenger trash.


Friends
Viewing 12 of 234 friends
Journal
Dha Journal
Multimedia
Signature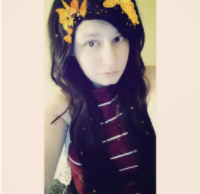 23. Aspiring artist, and photographer.
WEABOOOO