Phanna
(?)Community Member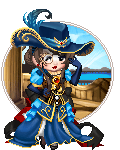 Posted: Fri, 21 Feb 2014 04:56:50 +0000
rainy day blues
Phanna
rainy day blues
Phanna
rainy day blues
Phanna

That's kinda what I try and bring in to my charity, a place to hang out, chat about things, hold a few contests and have some fun. We just held a tektek contest for really bad love pairings...and the results were really funny. Kinda wish we had more people, but we are a small little place.
I find the charity forum too quiet so I don't like to hang out there much, but smaller is always better I think. 3nodding It's cosier and everyone knows your name.
Yeah. I spend most of my time in one charity or another...I have been like that for about 4 or 5 years now...Gosh how time flies.
You running it or just hanging out?
Both. I have run my own for 3 years now...before that, I would hang out in them...or run my own side contests and giveaways. I still have a few I hang out in.
But gonna dash for a spell...making dinner
Maybe I should venture in the charity forums again. They are the nicest people on Gaia but they take what feels like forever to respond.

Ooo what's for dinner?
I made burritos!
Yeah, there are some where you bump and bump and never get a reply in, but most of the ones I have been in have people who will talk to you. There are times I just lurk in my own charity because there are so many conversations happening that I love to watch.