X_Torric_X
(?)Community Member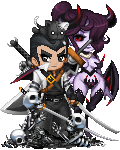 Posted: Fri, 01 Feb 2013 18:48:36 +0000
Source
Quote:
Syria's allies on Thursday condemned an Israeli airstrike a day earlier on a Syrian target, and Iran issued a veiled threat to respond, but Israeli analysts said the likelihood of retaliatory attacks across Israel's borders was slim.

As the civil war in Syria continues, refugees are streaming into Turkey. The Post's Jenna Johnson just returned from the region and describes what she saw.
Graphic

As Israeli officials voiced rising concern this week about the security of Syria's chemical weapons, the military moved missile defense batteries to northern Israel and anxious Israelis lined up at some gas-mask distribution centers. But Israeli authorities took no extraordinary measures to prepare for a possible response after Wednesday's strike, apparently calculating that the turmoil in Syria and Israel's military deterrence would discourage any hostilities.

Details of the attack remained murky, and the United States and Israel maintained a public silence in what analysts said was probably a calculated decision to reduce the prospect of retaliation. Western officials and a former Lebanese security official initially said that the strike was carried out near Syria's border with Lebanon and possibly hit a truck ferrying weapons, but Syria later announced that a defense research center near Damascus, the capital, had been bombed.

The statement from Syria prompted allies to spring to its defense Thursday. Iran's deputy foreign minister, Hossein Amir-Abdollahian, was quoted by Iranian news agencies as warning Israel of "grave consequences" after the airstrike. Analysts described the attack as a probable attempt by Israel to stop the transfer of sophisticated antiaircraft weapons from strife-torn Syria to the Iranian-backed Hezbollah militant group in Lebanon.

Hinting at possible retaliation, Amir-Abdollahian said Israel should not rely on its Iron Dome missile shield, which he said proved ineffective during Israel's military offensive in November against the militant Hamas group in the Gaza Strip. The system stopped scores of incoming rockets, but others struck southern Israeli cities and reached areas near Jerusalem and Tel Aviv.

Russia, Syria's most powerful ally, said in a statement that if the strike is confirmed, "we have a case of unprovoked attacks on targets in the territory of a sovereign state, which grossly violates the U.N. charter and is unacceptable.''

In Washington, outgoing Secretary of State Hillary Rodham Clinton declined Thursday to discuss the Israeli strike but said Iran and Russia were continuing — and, in Iran's case, increasing — their assistance to Syrian President Bashar al-Assad.

Clinton dismissed Russian Prime Minister Dmitry Medvedev's call this week for negotiations between Assad and his opponents. The Russians, she said in an interview with State Department correspondents, are not "passive bystanders in their support for Assad" and are continuing to send financial aid and military equipment to his government.

Iran, Clinton said, had expanded the number of fighters, trainers and supplies it is sending to the Syrian military. "We know that the Iranians are all in for Assad," she said.
Now, to be honest, I don't know what to think about all this. A friend of mine on FB said something on how WW3 may have began today, and posted this link. I would like some more insight from the more "in-touch" Gaians about this subject.
More links he's been sending:
Syria and Hezbollah won't join the fight if Israel strikes Iran, top-level report predicts
If all else fails, US will hit Iran in 2013, say former top advisers to Obama and Bush