stealthmongoose
(?)Community Member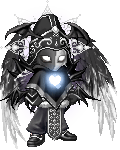 Dangerous Conversationalist
Posted: Sat, 03 Mar 2012 19:57:57 +0000
Rsnbl Faith
Kiumaru
Rsnbl Faith
1) Creation gives authority because they gave you life. By your very existence, you owe God your all because He gave you your all. As for your second question, it doesn't. God gave us free-will, but if we don't do things properly that means we pay the price.

2) No I am subscribing to the "I'm able to fulfill my promises and uphold what I have" argument. Many strong people are in the wrong, and many strong people are in the right.

3) Again, you don't. You have free-will, I've never denied that.
1) Why do I owe God? It is not as if I made some sort of contract with God in his creation of me. If I created an entity for whatever reason, does that mean that this creation would owe it to me to kill themselves if I really wished for it? Since they owe everything to me, does that mean that I would have the ability to impress upon it morality which can be self-nihilating?
2) What promises?
3) I'm not talking about a "have to" in the coercive sense but rather in the moral sense. If we are to establish morality, morality establishes "shoulds" and "oughts" where these things "have to" be done lest one wants to be immoral. But why is the morality established by God the morality that we must follow?
1) Yes, it would. Unless the thing that made you were to say otherwise.
2) Hm...I guess I did word that poorly didn't I? I ought to say I am not subscribing to "might makes right" rather "might keeps what one has by right"
3) For the same reason a computer that breaks down and performance decreases is a bad computer, or a dull knife is a bad knife. It is not fit to accomplish what it must. It is why oughts and shoulds exist to begin with.
1.) Creation does not imply ownership. Bill Gates created Windows. Bill Gates does not own the copy of windows i acquired from him any more than he owns the mouse I am using to surf the web at this very instant. Bob Kane created Catwoman. Long before that horrid movie came out people were drawing Catwoman in ads, comic books, and other such media and fan work without Bob Kane's permission. My parents created me. They birthed me. Their control over my life has been limited to the degree of care and compassion they gave me growing up. They have no true control over my life aside from resource management besides what i can acquire on my own. I myself control an aspect of their lives through my superior knowledge of technology and management. Creation never implies control by virtue of itself.
3.)I do not believe you are answering the question with this one. "For the same reason that a computer that breaks down and performance increases is a bad computer, etc." is not an argument for morality originating with God. It is an argument that morality has a definite efficiency and premise that is constructed within the populace, not that God put it there. If you were trying to assert that morality should by it's definition have a set of efficient and beneficial qualities, then that is acceptable, but there is nothing in your statement that supports that you need a deity to determine morality.