Squirrelette
(?)Community Member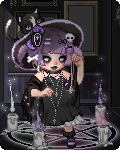 Posted: Wed, 16 Apr 2014 00:18:41 +0000










GIᖴT TᕼE ᑭEᖇᔕOᑎ ᗩᗷOᐯE YOᑌ
But its not as simple as that lol
We also do giveaways, we hold contests and have random anons grace our lovely members :
ᖇᑌᒪEᔕ



-Gift the person

directly

above you

-

ALL gifts

must be worth

more than 1mil, no exceptions

, 1mil is just the starting point for gifting, please keep all gifts above 1mil

-PLEASE no trades of gold, ONLY items.

-Please

always check

to make sure the current

marketplace value

and the average

market place value

is over

500k.

-Please do not gift:

Grunnies, Philosopher Caches, Fish, Flowers, Paper, Bugs, Housing Item, The Pink Link Boxes, Crystal Boxes, Trunks, Free Event items, emote astras, gold shop items, Holiday items (unless that holiday is nearing), any of the Flying Giftboxes, Fish Drops, Grab Bags, Alchemy Items, Zomg Items

, etc.... Please keep it to nice things.

-Please do not always gift or trade things that are 1mil, a few is ok, but please try to have some

variety

in your gifting. Variety is the spice of life.

-

Please don't complain about what you are gifted some people can not afford as much as others

-

No drama, no rude comments, no bullying, no mules

-If you don't receive a gift within

10 minutes

please send

that person

a message, if you still fail to receive a gift after that, please message

me or one of the mods

-If you have an issue with someone,

PLEASE

do not post in the group about it, message me or a mod and we will take action

-Please so not do things for Achievements in here, that includes when gaia has events that take place in forums, this is strictly giveaways and gifting.

-Be nice to each other-

-NO BEGGING, we have a ZERO tolerance for that here-

-PLEASE do not post your quest in the posts, please put that in the sig-

-If you are the first person on a new page,

PLEASE

gift the last person on the previous page-

-All posters must have an establish account and have messaging on, as well as a trading pass -No bumping.

-PLEASE DO NOT comment in the thread about how you were re-gifted a gift you gave out. You DO NOT know whether it was a gift you gave out OR if someone happened to either have that same item or purchased it in the market. There is NO way to control what is gifted and/or regifted and making comments in the thread about the gifted items is rude.



(I dont mean to sound harsh, but rules keep the thread going, thank you)

If you break any of these rules you will have one warning, then you will be put on the Black List.



ᑕᑌᖇᖇEᑎT GᐯIEᗩᗯᗩY/ᑕOᑎTEᔕT
OTᕼEᖇ Tᕼᗩᑎ TᕼᗩT ᕼᗩᐯE ᖴᑌᑎ ᗩᑎᗪ ᑕOᗰᗰEᑎᑕE TᕼE GIᖴTIᑎG!!!
ᗰOᗪᔕ
-Pynk-Mochi-
-Yang XCVIII-
-big_yellow_taxi-
-X-iBunniee-
-kids killing kids-
-Phoxa-
-lament scarlet_-
-BlackWingedBelial-
-YiffMaster96-
-Rhyleigh-
-Naru Chiii-
-Abhorred-
-HomcoExecutive-
-Rain Daze-
-x Toxic Epidemic x-
-Elijaey-
-Crabby E R E C T I O N -
-Tootsi-
-Claudia Lewis-
-karen yoko-love-
-Sixx Sky -
-mechaW999-
ᗯEᒪᑕOᗰIᑎG ᑕOᗰᗰITTEE
-HomcoExecutive (President)
-YiffMaster96 (Vice-President)
ᖴEEᒪ ᖴᖇEE TO ᐯIᔕIT Oᑌᖇ ᗩᖴᖴIᒪIᗩTE TᕼᖇEᗩᗪᔕ
The Charity Game


500+ GTPAY (Pynk-Mochi's)
Thread Button

Code
[url=http://www.gaiaonline.com/forum/t.91540895/][IMG]http://i60.tinypic.com/x1awir.jpg[/IMG][/url]
This was made by the wonderful A Random Fairy, feel free to add it to your sig or your threads to help support our group and spread it around
smile
Lol thank you everyone!!!!
Black List

-KF-Melly-
-denzelmark-
-k-Aishiteru-k-
-Vasper Marina Wake-
-Sneaky2g-
-Sonic T S-
-Zomgelif-
-satanskiller-
-Cosmic IV-
-xsyah-