About
Religion: Christianity
heart
Age: Figure it out.
4laugh
Birthdate: Figure it out
3nodding
Loves: Cake, cupcakes, things that can make someone angry
xp
Dislikes: Haters (no der =P)
HIIIIIIIIIIIIIIIIIIIIIIIIIIIIIIIIIIIIIIIIIIIIIIIIIIIIIIIIIIIIIIIIIIIIIIIIIIIIIIIIIIIIIIIIIIIIIIIIIIIIIIIIIIIIIIIIIIIIIIIIIIIIIIIIIIIIIIIIIIIIIIIIITHERE!
xd
As you should have guessed by now, my name ish Yoyo-san. I have been currently playing gaia online for about a year... i think.
Anyways, if youve read my intrests before reading here, out of all my favorite awesome TV shows, Yu Yu Hakusho ish my favorite. I don't have the games, or the PSPs, so i just watch people on youtube
biggrin
At first, i never watched it because i thought it was wack (sad right? who in the world would hate YYH!?!? >:O). But when i watched just ONE trailer of YYH, i couldn't stop watching the show (Lolz!)
/) /)
( . .)
c(')(')
BUNNY!!!
So far this is all i have to say. Be sure the visit my store, ill always have something to sell!(LIES>=O! sometimes i have things to sell>w&gt
wink
Catchya L8rs >
biggrin
!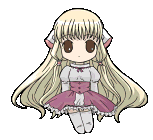 Friends
Viewing 12 of 41 friends
Journal
Dear Diary,
All of the stuff i want to say and want YOU to see xD
Well, mostly if i want to write something online(or want you to hear me out), i come here. I don't have a diary in rl, because i wasted its paged full of scribbles and drawings at age 7 xD and i can't get another one T^T
Multimedia
Signature
Theme song ftw biggrin
Hater's Gon Hate D:
(Psst..click the link for the song of awesomeness! kesesese~!)