About
Hey lovely humanity, please read:
I'm not really using my Gaia anymore, the fun is a bit gone. I miss my friends though, and feel bad for "abandoning" them.
But I'm still reachable on:
Deviantart
Twitter
Facebook

By adding me on any of those links, please tell me who you are, my brain isn't the greatest.. ~

Music; nothing but love by trading yesterday
Hello there lovely stranger,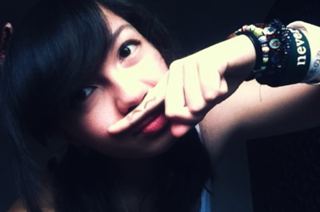 Yes.. I am afraid that's me.. :'D


Let me introduce myself;
people call me Tane, I live in Narnia, so if you want to visit me,
please come to this small country called the Netherlands, and search for a huge wardrobe.
I believe in peace, I really do. I'd rather pick flowers instead of fights.
Christofer Drew is my style icon, and my hero, also those awesome guys from Mcfly are always cheering me up.
061010
is the day my father died, I love him 'till dead, and I know he's watching over me. Life isn't fair for giving him that disease..
x. Facts about me
- I love my tigercat Cotton.
- I hug random people
- I'm a mcfly addict
- I'm an awkward turtle in real life
- I'm pretty shy around new people.
- Crazy as hell with people that makes me feel comfortable
- I miss my dad badly
- Acoustic, rock & instrumental music ♥
- Narnia is my home.
- I hate winter/snow, but I love a white christmas
- My birthday is 13th of February


x.
likes
Cereal! ;D
chocolate
Charmander
Final fantasy
anime
manga
friends
concerts/festivals
stalking
summer
christmas
drawing
guitar
writing
disney
Twitter
&
Deviantart
YOU
x. dislikes
Heights
Darkness
hate
bugs
dolls with those staring creepy eyes D:
Parkinson
swearing with diseases.
time difference between countries
distance between states
FEATURED; 21'04'2011 owo
Add me, so I can get to know you too, I love to meet new people <3
Friends
Viewing 12 of 268 friends
Multimedia
Signature
Quote me if you're talking to me! c:
I need art | signs | collages of pictures | poems | something art-a-like to win my bet ;w; help me? 64/123
CLICK IT. owo

made by; Lilith Shadowfall <3