The Girl?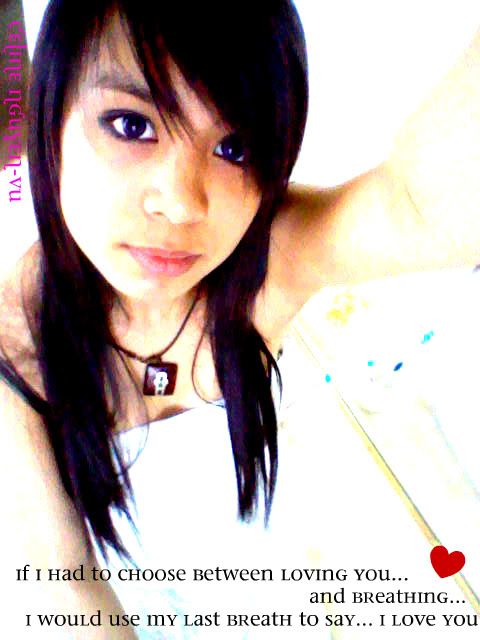 Neh~ My name is Lolly Pop Lucy. But on here, I guess I'm considered Alice. Either way, its still my name
smile
Mii~ I'm not very interesting
smile
I like pie and chocolate, I hate work and I suck at everything.
biggrin
I'm a viet-japanese-flip-vampire b***h. Don't believe the vampire part? Don't have to.
smile
I enjoy eating heart, and condensed blood. People would consider me dark, but I'm just me. I don't have many dreams or aspirations, but one of them is to be a writer one day... I'm a wierd, emo/scene girl, but I don't really know...
I am as old as your grandmother, as young as a newborn.
I'm as fat as a doughnut and as skinny as a chopstick.
I'm that one color everyone hates and I'm the color of the rainbow.
I'm as stupid as a post, and as smart as a dictionary.
I am as rude as a p***k and as polite as an english woman
I have eyes the color of blood and a heart the color of coal.
I hate you like your Hitler and I love you like your Jesus.
I'm a lot of different things, but theres one thing we can all agree on... I'm:
ME. <3
_♥_♥___♥_♥ _ ρυт тнiՏ
♥___♥_♥___♥ нєαrт
_♥___♥___♥_ oη yoυr
__♥_____♥__ ραgє if
___♥___♥___ yoυ lovє
____♥_♥____ Տoмєoηє
_____♥_____
My dream.... <3(RANDOM CUTE)
Juon Kiku, one of my favorite Vocaloids <3(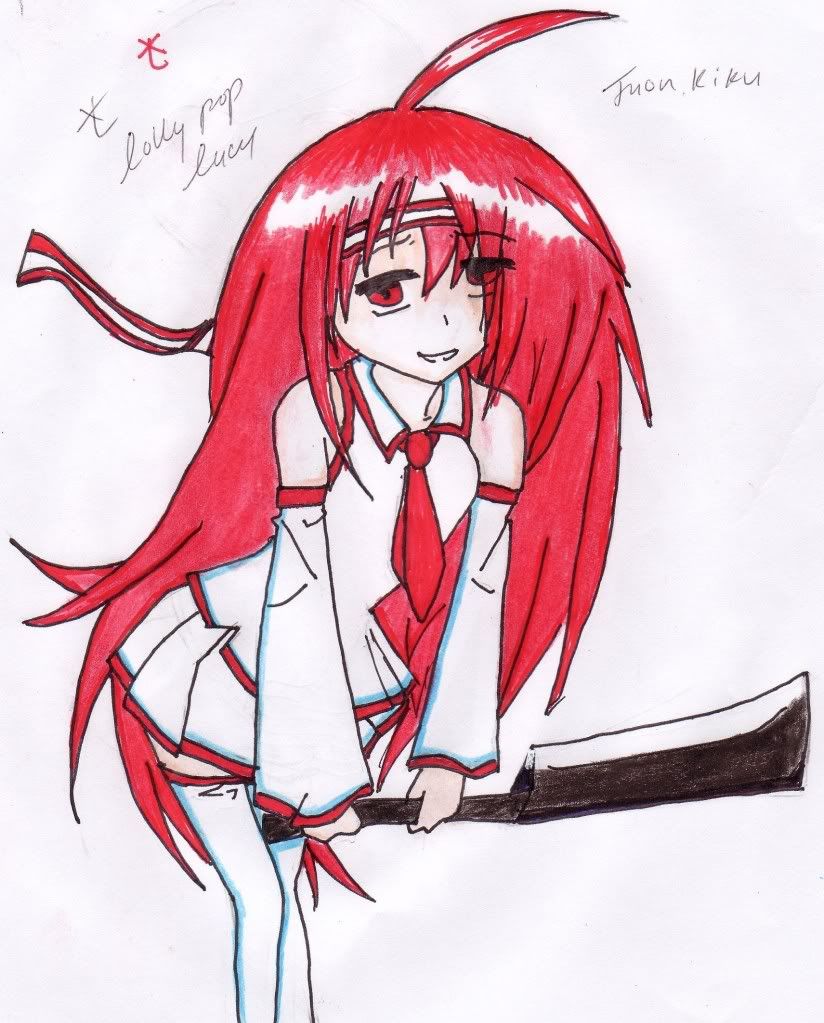 Will you miss me when I'm gone? (Deluxe)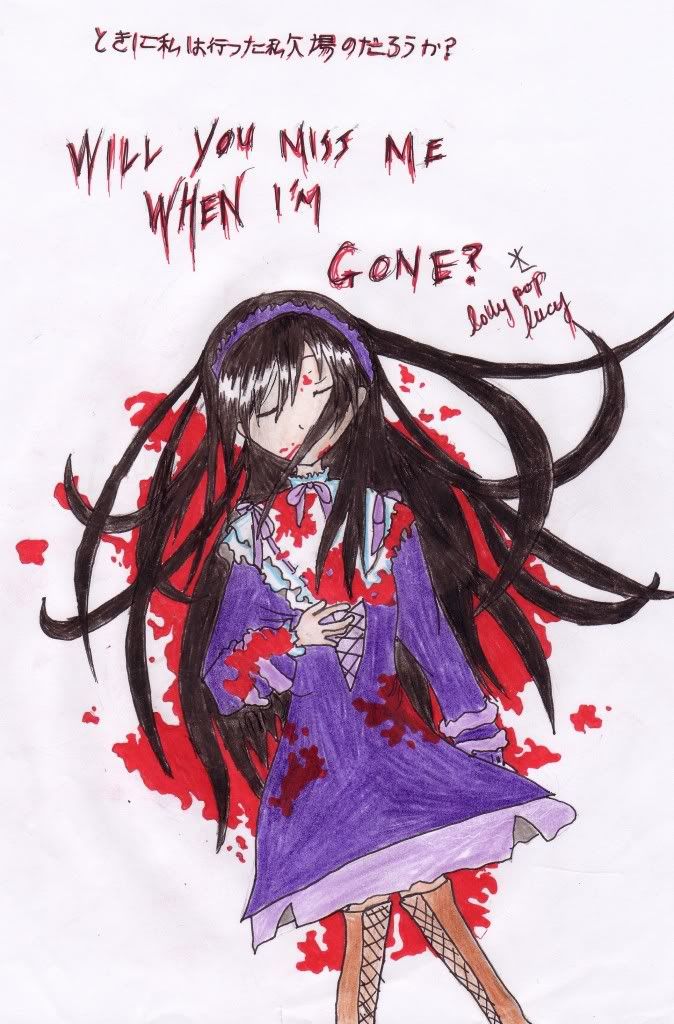 Lucy. Elfen Lied.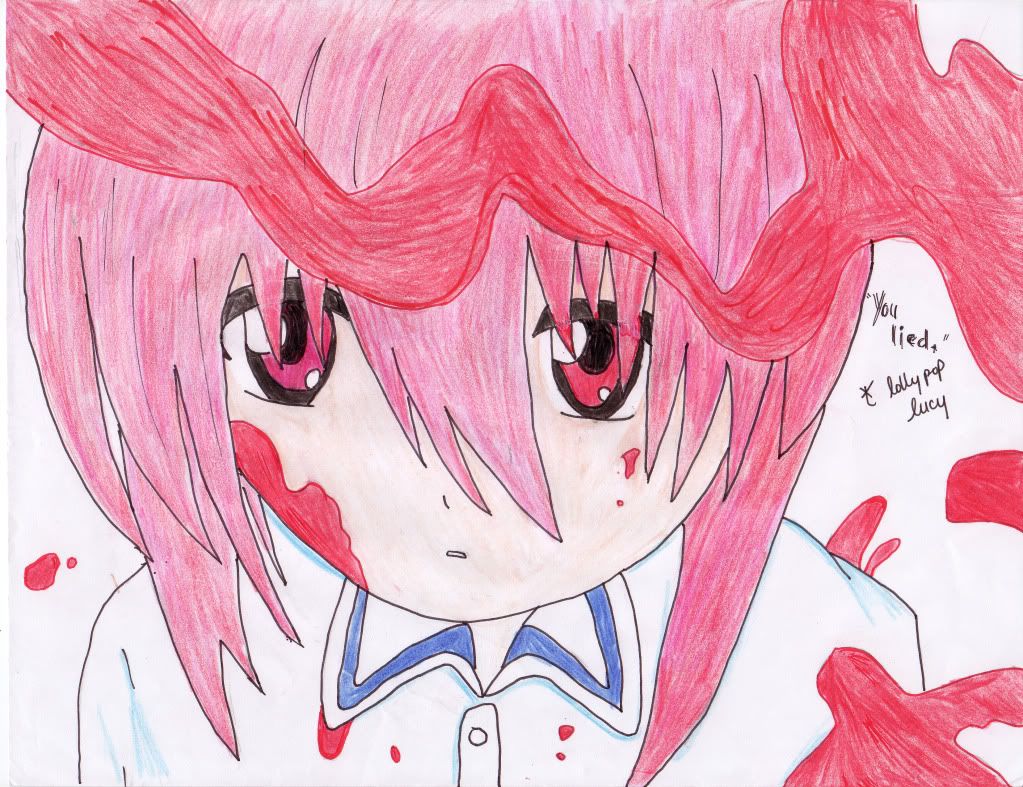 Insanity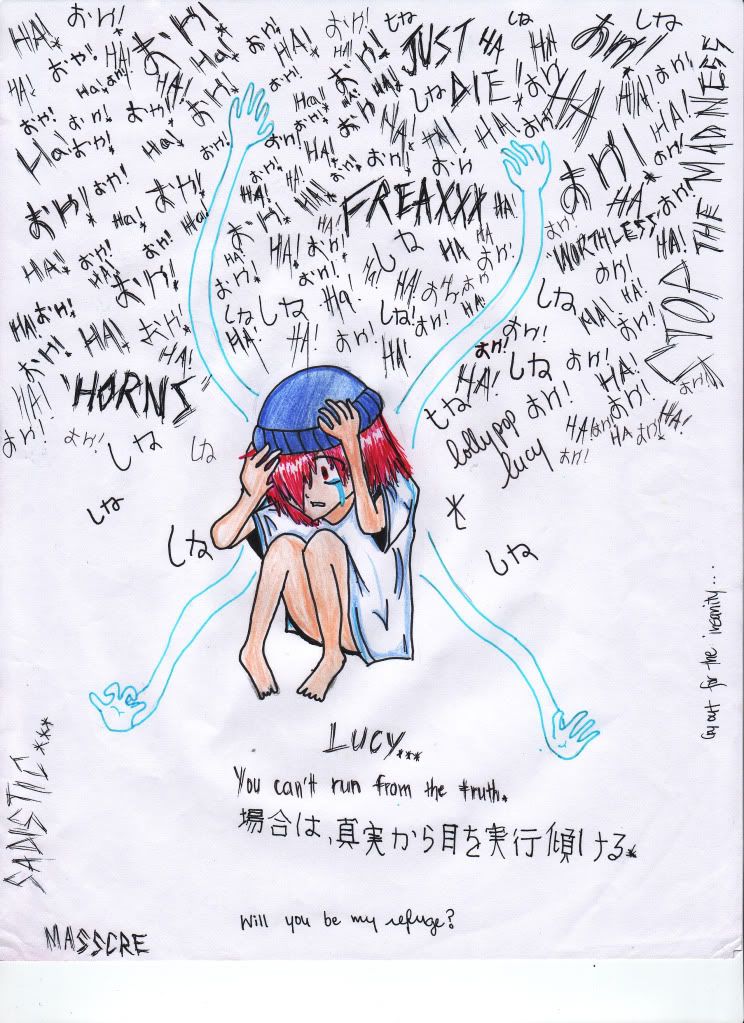 I'm Sorry.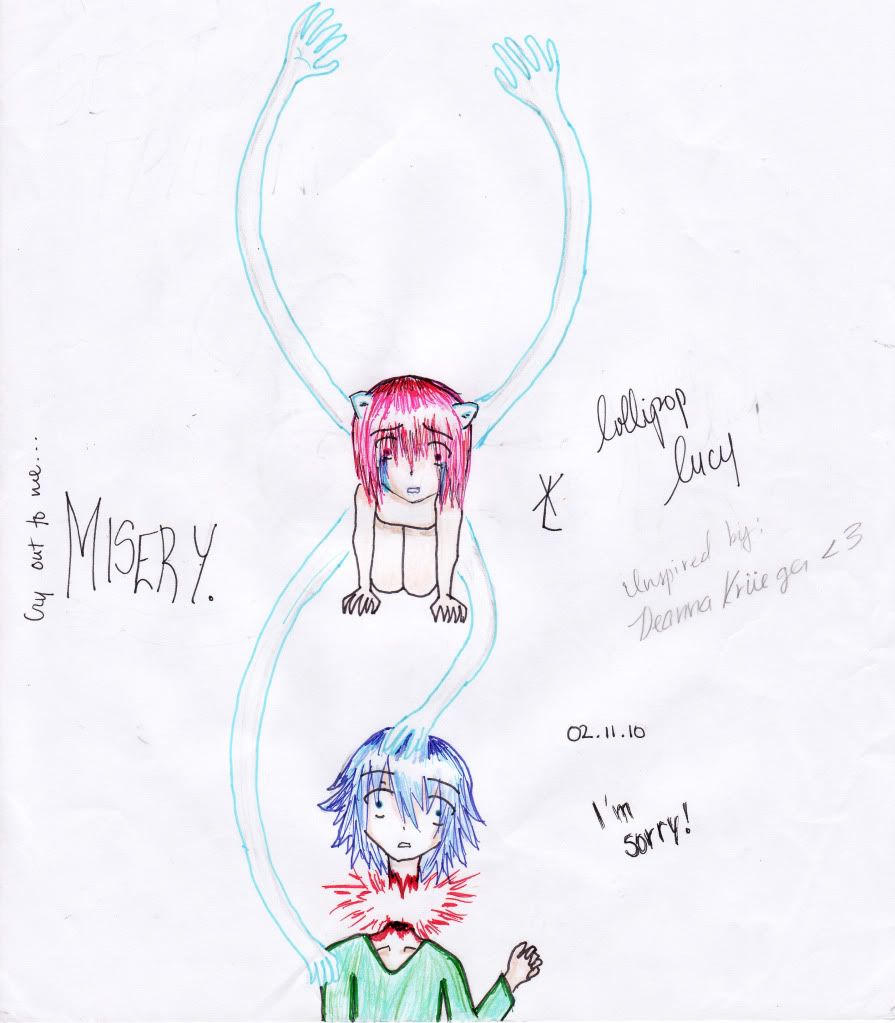 (: I'm happy to draw for you to!
biggrin
But for a price.. (:
Comic- 30-50k (depends)
Super Duper Deluxe Picture-25-60k
Chibi Picture-2k
Happy Birthday Picture-5k
Random Cutie Patootie Picture-1k
Colored Cost an extra 500 g (:
I'm not very good at drawing, but I'll try my best! Comment or PM me if you want (:
Oh, and if you want, you can see all my drawings at
http://yanderexlove.deviantart.com/