About
My parents and teachers yell at me for it, i think this only happens to me.oh and im 15 and love vampires. I had a friend who was one but she moved. saddness rushess the heart as i think of it. i love music of all kinds and all manga. i like drawing manga but i suck at it!
I adopted!
Name:Miu
Age:16
Likes:darkness and vampires
Dislikes:light and werewolves
Owner:water_misty1
Get one now!
or i'll hurt you!

You are an Innocent Uke!
Cute and sweet, and most gentle of all uke, whips and chains are not for you - you just want someone to love you. You are often spotted in candy shops wearing furry kitty ears, where you are sure to be noticed by the Romantic Seme, whose protective instincts will kick in and will only want to take you home and love and protect you. And you, of course, will be more than happy to spend the rest of your life baking cookies for your seme.
Most compatible with: Romantic Seme
Least compatible with: Sadistic Seme, Don't ******** With Me Seme
What seme or uke are you? Take the experience at
SemeUke.com
, or find merchandise
here
.
http://www.youtube.com/v/RICR7sX9_rs
http://www.youtube.com/v/o_7l3Wlrc3I
Friends
Viewing 12 of 12 friends
Multimedia
Signature
code: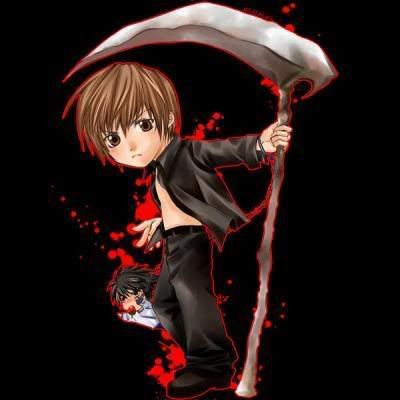 i adopted a chibi!

name:light yagami

likes:death,ninjas,me

doesn't like:werewolves

owner:me

you can adopt one too!

adopt me!


http://www.youtube.com/v/o_7l3Wlrc3I&autoplay=1