About
He had this idea. It was kind of a virologist idea. He believed that you could cure racism and hate... literally cure it, by injecting music and love into people's lives. When he was scheduled to perform at a peace rally, a gunman came to his house and shot him down. Two days later he walked out on that stage and sang. When they asked him why - He said, "The people, who were trying to make this world worse... are not taking a day off. How can I? Light up the darkness."
-Will Smith quoting bob marley, I Am Legend.
My Dream Avi
Akatsuki Fire


Total Value: 5,147,043 Gold
[Item Information]

Item List:
Wed to Darkness
Wed to Darkness
Ithilldyn Armor
Infernal Spirit 9th Gen
Infernal Spirit 2nd Gen
Scar of the Warrior
Buttoned Down Fauna Boots
Benkei's Trousers Black
Orinkage
Fremere's Guard 6th Gen.






Gaia Art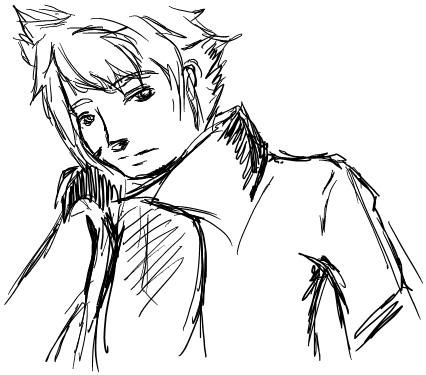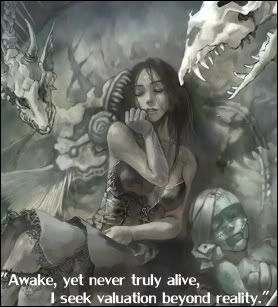 CAPRICORN
- The Cute One
(12/22-1/19)
Love to bust. Nice. Sassy. Intelligent. EXTREMELY SEXY. Predict future. Irresistible. Loves being in long relationships. Has lots of friends. Great talker. Always gets what he or she wants. Also not a fighter, but if they have to, they will also knock the lights out of you if it comes down to it..Cool. Loves to own Geminis' in sports. Extremely fun. Loves to joke. Smart.
Hopeless Romantic
A person who daydreams about romantic occasions and dreams of chances where he/she will be able to perform a romantic act to their love, yet never gets the chance to. A hopeless romantic is someone who seeks an opportunity to share a piece of his/her's heart.
The Definition of Loneliness
Being lonely is not having someone to talk to. Being lonely is talking to a room full of people and not one of them understanding what you're saying. Being lonely is understanding what everyone is about and no one understanding what you are. Loneliness is when no one reads between the lines- perhaps because they don't can't or perhaps because they don't care enough to. Loneliness is when no one wants to delve deeper or seek more of you; when no one wants to hear what you have to say and no one acknowledges that you even possess a voice. Loneliness is when you batter your head against a wall and no one notices your bloody face. Being lonely is when no one wants to know or hear what you "think". Loneliness is being surrounded by fools who are happy in their ignorance. Loneliness is envying those happy fools.
The Second Coming
The darkness drops again; but now I know
That twenty centuries of stony sleep
were vexed to nightmare by a rocking cradle,
And what rough beast, its hour come round at last,
Slouches towards Bethlehem to be born?
- W.B. Yeats - "The Second Coming"
"There are no dreams in cryosleep.
Nothing except the murky sludge of frozen time.
Cold and gray, like dirty snow ebbing slowly into a sea of mud.
A desolate place where the human soul is hostage, suspended between death and rebirth."
- "Pitch Black"
Its been said that something as
a flutter of a butterfly's
wings can ultimately cause a typhoon
halfway around the world.
-Chaos Theory
We make the dragons as we make the gods, because we need them, because somewere deep in our hearts, we recognize that a world without them is a world not living in. No, I would not want to live in a world without dragons, as I would not want to live in a world wihtout magic, for that is a world without mystery, and that is a world without faith.
"Not all who wander are lost"
~J.R.R. Tolkien
Gaians are Hard At Work
Friends
Viewing 1 of 1 friends

Journal
My Online/offline Life.
Multimedia
Signature
No one holds command over me.
No man. No god. No prince.
What is a claim of age for ones who are immortal?
What is a claim of power for ones who defy death?
Call your damnable hunt.
We shall see who I drag screaming to hell with me.
[img:71844028fb]http://i59.photobucket.com/albums/g304/Spartan_photo/A.png[/img:71844028fb][/align:71844028fb]