About
Dream Avi: Need Donations Pleasee!! =D
Yes, I am questing for my dream avi!
Total Value: 1,318,160 Gold
[Item Information]
Item List:
Elegant Red Satin Coat
Elegant Red Satin Vest
#FF0000 Complex Pants M
Flame Sword
Flame Sword
Gift of the Goddess
Angelic Pendant (Glow)
Elegant Snowy Cravat
Gills
Red/Orange Sun Visor
Whip of Fire
Golden Laurels
Now it may be possible to do this alone BUT, with your help it'll be a hell of alot easier mrgreen . So why not donate to a fellow Gaian!
Kakashi Sensei!!: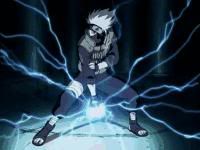 ZOMG ART!!:Made by the Lovely [Loveable] (Soap)[Box] <3!!
I <3 this one!!
Friends
Viewing 12 of 42 friends
Multimedia