About
NOW:
HOPEFULLY:
Please help me,I'll try and help you..
I'm pretty much a photographer.
I'd love to grow up and be one.
So I can get paid for it:]
But if not,then I'm fine just showing it
off one the internet.:]
You can kinda guess that I love being happy.
It's because I do.
I won't except any other way of life.
I love it.
And when your happy.
So is every one else your surronded by.
most of the time.
So,if you wanna chat-chitt.
Just message me or comment.
I like both:]
-Sunshine118.☮
Bands I
LOVE
:

This is me:
Sunshine118.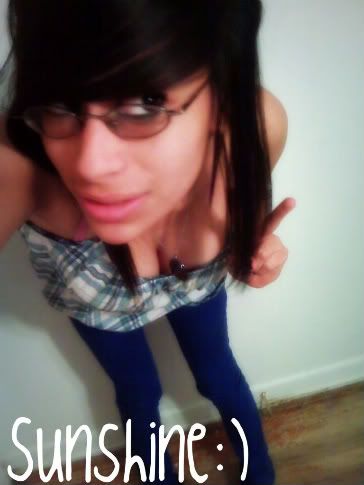 Friends
Viewing 12 of 89 friends
Multimedia
Signature