About
1. Name:secret
2. Birthday: you will know if you are areal good friend
3. Birthplace:
4. Current Location:
5. Eye Color:black/green
6. Height:...
7. Right or Left Handed: right
8. The Shoes You Wore Today: Converses
9. Your most Overused Phrase:your wasting your time
10. Thoughts First Waking Up:...
11. Your Best Physical Feature:dont realy know...or care
12. Your Bedtime: Dunno really.... know
13. Your Most Missed Memory: dont have one
14. Your Fears:...
15. Your Weakness:ummmm
16. Perfect Pizza:... idiotic question
17. Which side of the pillow: ...
18. Favorite place:my room
19. Applesauce or Pudding: neather
20. Pepsi or Coke: neather
21. MacDonald or Burger King:neather
22. Single or Group Dates: single
23. Lipton Ice Tea or Nestea: neather
24. Chocolate or Vanilla: vanilla
25. Cappuccino or Coffee: coffee
26. Do you hate pie:yes
27. Do you Swear: sometimes
28. Do you Sing:no
29. Do you Shower Daily:yes
30. Have you Been in Love: no
31. Going to College?: yes
32. Going to get Married: if anyone ever likes me..."sigh"
33. Believe in yourself: no
34. Get Motion Sickness: no
35. Think you are Attractive: no I dont really care
36. Are you a Health Freak: no
37. Get along with your Parents: sometimes
38. Like Thunderstorms: yes
39. Play an Instrument: electric guitar
40. Drank Alcohol: one time only
41. Smoked: no.. smoking is for idiots
42. Been on Drugs:Never...also for idiots
43. Gone on a Date: mabye four times or so
44. Gone to a Mall: yes
45. Eaten a box of Oreos: never.. what are oreos???
46. Eaten Sushi: yes...it was OK
47. Been on Stage: yes Ive hade a concert with the guitar and with the violin
48. Been Poked?: NO
49. Went Skinny Dipping: NO
50. Stolen Anything: NO
51. Ever been Drunk: once when I was three
52. Ever been called a Tease: NO
53. Ever been Beaten up: No
54. Ever Shoplifted: NO
55. How do you want to Die: dont care
56. You want to become a: detective
57. Country you want to visit: japan
58. Favorite Eye Color: black
59. Favorite Hair Color: white
60. Short or Long Hair:....
61. Favorite band:My chemical romance
62. Weight: dont know current, but im not too fat or too skiny
63. Personality:I like to be alone and other than that im sirious
64. Best Clothing Style:.......
65. Number of CDs I own:too many
66. Number of Piercing:....
67. Number of Tattoos:....
68. Number of things I Regret:......
an amv i enjoy:
http://www.youtube.com/watch?v=lXJLc_bFslI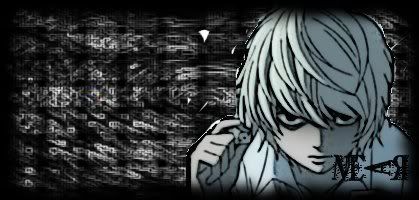 Friends
Viewing 12 of 18 friends
Multimedia