About
The name is Maggie, but honestly... you can call me whatever the heck you want.
Let me put this out here so no one gets all bitchy with me.
I do swear, curse, whatever you call it.
So, if you are a little kid or just plain hate it, then I suggest you stop the bond we are forming at this very moment (:
Now onto the normal crap!
I freaking love music, I don't care if you hate my style... but if you tell me that you hate music... INSTANT shunnification.
I look way older than I actually am, I'm currently 14 years old ***** ;P
I freaking love this date: 1/6/96, why? Because it's my birthdate idiot
4laugh
I do have an AIM, Yahoo, and MSN. I don't just give them out to your pollwhores but I do give them out to my friends.
If you want to call/text then ask me because I can do that s**t.
Want a fansign? The first one is free (If you are my friend)
The rest MIGHT cost like 100g, psh that's nothing ;P
I love avi art (*coughgimmesomecough*)?
L-O-V-E "It's better than just circles":
Music (pronounced Moo-zic) ;P
A guy named Jon <3 (*sigh*)
my gaia buddies.
Video games!
Manga
Myyearbook.com
Donations *cough* <3
Avi Art
Pokemon ;P
Literate people
Acting at least slightly mature.
You (:
Brit (Oh yea, you better read this bish!)
Scary Movies <333
The CB
My current username
Sierra, whom is the coolest chick I know up to date
******** hate (: Seriously.. :
Haters...
People Begging for Gold D:<
School work
Reading actual books...
"txt tlk"
Hackers/Scammers
When my computer/internet decides to piss me off
The Catholic Religion.
People who use words that even they don't understand.
My current computer... (the hard drive is freaking corrupt thanks soo much HP)
The fact I rarely update the photos on my profile.
The fact this is still under construction.
*~*PiCtUrEs Of Me*~*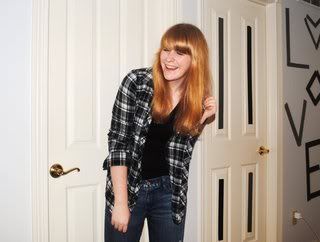 I do fansigns (: for free! <3
Friends
Viewing 12 of 58 friends
Journal
Me, Myself, and I.
Just what i feel like typing up i sometimes put things on where i need requests and such to keep that thing going. Such as my poetry and a story or 2.
Multimedia
Signature
[I'm Maggie. My sister buys me clothes so I look like a hipster.]
❤