About
_____>
B e r
e a v e d
B
ohemian<_____
W.E.L.C.O.M.E to:
Insanity.Destruction.Pain.Fear.Depression.Hate.
xxxx
O.B.S.T.A.I.N
xxxx FrOm ConTact
___>S.H.H.H.Don't Be Frightened It's Only Me.... For Now<___
The name's ..... Just your average bum. I'm sure most of you are rapists so I will keep this short don't want to be kidnapped and anally probed and end up on a 20/20 interview with Barbara Walters. Being kidnapped is fine , I just really hate Barbara Walters.
Things that make me go .. mmmm
Falling in love.
Laughing so hard your face hurts.
A hot shower.
No lines at the supermarket
Getting mail
Taking a drive on an unfamilar road.
Hearing my favorite song on the radio.
Lying in bed listening to the rain outside.
Hot towels fresh out of the dryer.
Finding the clothes you want on sale for half price
Mint Milkshakes
A long distance phone call.
When things just seem to go right all day
A good conversation.
Finding a 20 note in your coat from last winter.
Laughing at yourself.
Midnight phone calls that last for hours.
Laughing for absolutely no reason at all.
Laughing at an inside joke.
Friends.
Accidentally overhearing someone say something nice about you.
Waking up and realizing you still have a few hours left to sleep...
Your first kiss
Making new friends or spending time with old ones.
Hot chocolate when you are just inside out of the cold
Road trips with friends.
Swinging on swings.
Watching people fall over , then laughing for several hours later
Song lyrics printed inside your new CD so you can sing along without feeling stupid.
Going to a really good concert.
Writing
Partying .. hard
No work
Spending time with close friends.
Seeing smiles and hearing laughter from your friends.
Running into an old friend and realizing that some things (good or bad) never change.
Watching the ... on someone's face as they open a much desired present from you.
Watching the sunrise.
Duvet Days , When it's cold outside and you laze about your room all day listening to music eating junk food.
Falling , but them kinda falls that take ages before you hit the ground.
I love Random Farting Unicorns
Never Underestimate the Power of Baby Jerry!! Isn't he cute....
Friends
Viewing 12 of 30 friends
Multimedia
Signature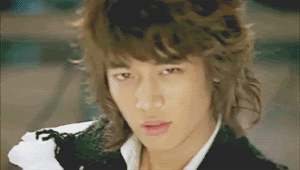 "So my dream isnt to become the best , its to be someone who Im not ashamed to be" -Key.
CLICK FOR TAEMIN FANFIC... I lied.. there really isnt much Smutt >.>