scroll

26 | dog person | ISTP |
CBC
| KnB Nerd |
Twitter
|
MyAnimeList
COMMENT

Currently watching
:
Detective Conan, KnY S2, Ousama Ranking, 3-gatsu no Lion, Hakozume, Orient, Tokyo 24-ku, Saiyuki Reload Blast: Zeroin, Ryman's Club, Futsal Boys!!!!!, Baraou no Souretsu, Sasaki to Miyano
Favourite colour
: GREEN
⭕️ bells, wings, pineapple on pizza, popcorn, matcha/green tea, dango, sour sweets, grungy/harajuku/decora/street fashion, Miles "Tails" Prower, Holostars
❌ people slamming things cuz they think it's cool, having to walk on eggshells, cringey edgelords, hypocrites, ships where they clearly hate each other in canon
Probably the laziest person you can find, and has anxiety irl. Been here since 09, but switched to this account after realizing this one was used more often.
Doesn't accept random adds, please at least say hi.
Spends time here in CB maybe ghosting people, rest of the time in virtuworlds. If I'm not here I'm on Switch playing Animal Crossing. Usually nocturnal. Attends Anime North. よろしくね〜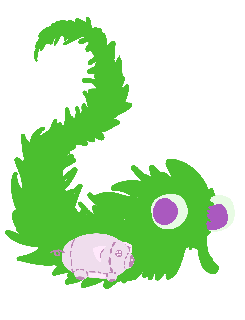 11/22/14 - Kyo & I reunited
02/01/16 - Muzai & I reunited
06/25/16 - Met Ruko
09/11/16 - Met Jinx
09/28/16 - Rue & I reunited
01/29/17 - Met Felix & Elf
07/07/17 - Met Chels
08/24/17 - Jan [Mem] & I reunited
10/17/17 - Met Kisecchi
11/15/17 - Met Lexi
09/01/19 - Met Kamuy