About
biggrin
I don't like competitions that much, but I am good enough to win them. Boring people are weird. Lol.
4laugh
I like music. The Jonas Brothers rock! I love to dance and sing. I'm new to Gaia, so excuse me if I do something wrong. The end.
blaugh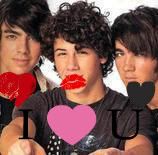 Friends
Viewing 4 of 4 friends
Journal
my journal
hi i am rock star taylor 101,but evryone can call me tay or taylor.i luv to sing and dance.my favrote song is by the p***y cat dolls and it is called i hate this part.i like boys alot.and i relly like to laugh.i litteraly will laugh at anything.
Signature