Ren says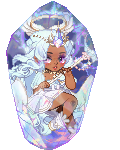 Details
Member Since

01/20/2008
Occupation

Blahhh sales

Birthday

01/01
---
Interests
Favorite TV Shows
About

▁ ▂ ▄ ▅ ▆ ▇ █
𝔐𝔦𝔫𝔞-𝔰𝔞𝔫 ℌ𝔞𝔦𝔦𝔦𝔦
💁 █ ▇ ▆ ▅ ▄ ▂ ▁
yum_lollipop
Welcome to my page!
yum_lollipop
❀❀❀❀❀❀❀❀❀❀❀❀❀❀❀❀❀❀❀❀❀❀❀❀❀❀
ʕ •̀ o •́ ʔ
&& these are some you should know....

-Im addicted to Adele, i mean who doesn't love her voice?
-Japanophile
-Hgtv and food network I discovery
-Dragon Age Inquisition!!!!!!
-COD black ops 3 Zombies (Bops 4!!)
-New to Fortnite
yum_naruto
-shopping and gaming!
Anything else...you wanna know you......can ask yourself!
Artsu

My store!
gaia_angelleft Donators gaia_angelright
Ty Skyy
X-SilentSnow-X
M00SHY
Anon
-I- Killuminaughty -I-
dayere
Multimedia
Signature

𝔹𝕦𝕪 𝕞𝕪 𝕡𝕚𝕩𝕖𝕝𝕤