About
I am currently living in Taguig City, Philippines with my parents and sister.
I am already a 3rd year high school student.
I am a Yaoi Addict.
I love reading and watching every anime that states Boy x Boy lovers.
You can call me an insane one, but whatever you say about me, doesn't change everything.
Besides from being a Yaoi Addict, I like spending my time in the cyber world.
In short, I am a Computer Addict.
Because of that I started wearing eyeglasses in the age of 10.
Anyway, even I have those freaky glasses nothing can stop me being one of those Addicts.
Knowing myself, I am a simple girl having an extraordinary life.
Sometimes I am an emotional one, do
not know why.
I think it depends on my mood, because sometimes I like chatting a lot.
And sometimes I am not in the shape to talk about everything.
Well, I think everything I said is enough even I do not feel it's enough..
You can approach me anytime.
Just don not be shy asking me some questions, ok?!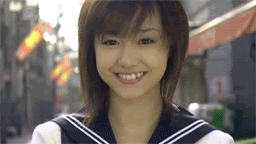 This is Erika Sawajiri portraying the role AYA of the "One liter of Tears"
This is Junjou Romantica, the Yaoi of my Life...
This is the Vampire Knight that terrified me a lot..
Friends
Viewing 12 of 343 friends
Multimedia