About
║██║
║(o) ║
╚══╝
.ılı.------Volume------.ılı.
▄ █ ▄ █ ▄ ▄ █ ▄ █ ▄ █
Min- - - - - - - - - - -●Max
► Play ▌▌ Pause ■ Stop
Me:
xx1xx
xx2xx
xx3xx
Dream Avatar
<Coming Soon>
About Me
Hello (: My name Chem.
I spend most of my time, reading, drawing, listening to music, dancing, singing, spending time with my boyfriend and family.
I love to talk. So message you if you wanna.
My newest drawing <3
I am a animal lover.
I love to love.
I am 20.
Am a high school graduate since Oct. 2011.
I am 5'2"
My Dogs <3
Maggie and Dixon, Age- 6 - Twins - Chihuahua/Dotson
[ xxx ]
Chelsea, Age- 13 - Black Lab <3 I grew up with her, she was like a sister to me. R.I.P. babygirl. <3
[ xxx ]
-----------
ღ═╗╔╗
╚╗╔╝║║ღ═╦╦╦╔╗║ღ╝╠═╦╦╗
╔╝╚╗ღ╚╣║║║║╔╣╚╗╔╣║ღ║╣
╚═ღ╝╚═╩═╩ღ╩═╝ღ╚╝╚═╩═╝
.☆.█ 1r;ave
.★.██ 10sa;d
.☆.███ 20ha;ting
.★.█████30st;upid
.☆.██████40o;red
.★.███████50sc;hool lover
.☆.████████60sm;art
.★.█████████70u;tie
.☆.██████████80u;nny
.★.███████████90l;umsy
.☆.████████████100mu;sic lover
25 reasons to date a gamer!
1: We know many positions
2: Strategically minded
3: Quick with our fingers
4: Practice with our fingers every day
5: Cos we are usually smart at what we do.
6: Female gamers know how to handle a joystick
7: Gamers usually have a great sense of humour
8: Most nerds/gamers will be careful and honest with the girls they date
9: Gamers are usually not very self-fixated
10: You never have to wonder where he is.
11: We dont sleep = 24/7 Lifeguard
12: We pay attention to details
13: We're low maintanance (pizza, coke and some snacks is all we need)
14: We understand the importance of effort = reward (Quest: Visit mother-in-law. Rewards: Lots of sex
15: We're easy to buy presents for. (we've probably been talking about the newest game for months)
16: We're easy to work out a schedule with (19:30: Him = raiding/grinding, Her= Gilmore Girls/!!@#% Eye)
17: We most likely have a wide selection of adult entertainment *see note above
18: We can keep going for hours.
19: We learns from mistakes.
20: We knows what buttons to press.
21: We can stay focused.
22: We dont cheat.
23: We got a good aim
24: They will agree to anything you ask them when you ask during a tough part of the game
25: We always want to explore new content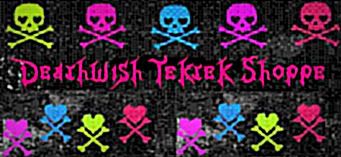 Journal
My Stuff
rawr. <3
to find out about me, look at my profile, or ask me. =p