About
I am female.
I am in a relationship with one of the most amazing guys ever.
I love cats.
I love pink.
I have 4 tattoos.
I love piercings...I have alot.=]
I love to read.
I love to paint.
I love you.
I am shy...sometimes.
I am recently graduated Beauty School, just need to get my liscense!!
I work at a call center for at&t...you might have talked to me.
I will be selling avon and mary-kay soon...lemme make you gorgeous! =]
Animated me
smile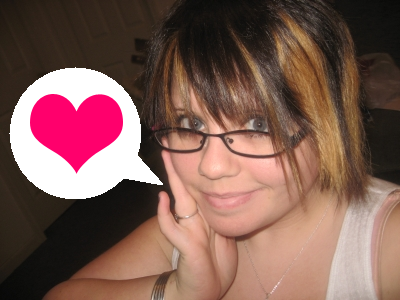 Real me...I <3 You
Friends
Viewing 12 of 54 friends
Multimedia