About
~*~OMGZ NEWSFLASH~*~
D. Gray-man is my new favorite anime. I'm waiting for more episodes to come out, but who knows how long that'll take. D:

Petshop of Horrors is my new favorite manga. I'm up to volume 9, one more to go.
Bubble Tea/Boba Tea is the best. :]


About Me:



I know you don't care about me. Stop acting like you do.

I am extremely proud of my English. I damn well should be, too.



(the above icon obviously doesn't belong to me, but I am considerate enough to disclaim it.)

Former occupant of Providence, current occupant of Cranston. Unfortunately.

I occasionally add a 's' at the end of words. It's not an accidental typo.

I do not accept random adds. Please contact me in some way before requesting because I will not add you.







Favorite Singers:
w-inds.
Three Days Grace
Linkin Park
Gumi
Hayami Kishimoto
Megumi Hayashibara
BoA
Gackt
I am LotusDancer in MapleStory. I play in Windia.
Current obsession/addiction/love: D. Gray-man and xxxHOLiC
(and my original writing)
Some Naruto icons because I couldn't help it:


Other icons I could not resist to post:

Top Five Favorite Characters:
Ouran High School Host Club:
1. Kaoru
2. Kyouya
3. Tamaki
4. Hikaru
5. Haruhi's Father (forgot his name.)
Angel's Feather:
1. Shou
2. Naoto
3. Christopher
4. Sena
5. Ran
Naruto:
1.Naruto
2. Shippuden Sakura (as I do not know how to put it.)
3. Neji
4. Kiba
5. unsure
Icons with texts under them:

It was funny when I was first introduced to them, and they are still funny now, but isn't it a little overused and unoriginal…? (not that I don't love it.)
Sometimes classic icons are the best. (in which they are not exactly the best at this moment.)
Guess who's beautiful mouth?
It's true, yet it's also only my self-assurance.

…it's a doughnut. Seriously. Though it wins two internets.
THE L corner:
Key:
heart
= Obtained
scream
= Questing
gonk
= Teh Shock
I'm questing:
Blue Buckle Trench Hat
n_n Glasses: 3500 tickets
Buck Teeth: 800g
heart
Angelic Microphone: 8,600g
heart
Angelic Parasol: 7,500g
heart
ORLY? Hat: 11,000g
heart
Light Violet Scarf: 1,050g
Also questing hugs.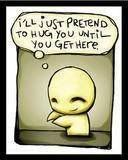 Hugs: 60
My Top 5 Favorite Anime: (in order)
1. D. Gray-man
2. Yami no Matsuei
3. Princess Princess
4. Card Captor Sakura
5. Ouran High School Host Club

(6. Air Gear
7. Naruto
8. Death Note
9. Loveless)


My favorite OVA is Angel's Feather. As least for now.
Random Facts That You Do Not Need To Know:
~My (brother's) laptop is named Inspiron. (because it's a Inspiron 9200)
~I was ex-neighbors with Princesa Maganda
~I am now neighbors with a girl named Amber
~Princesa Maganda has my ORLY? Hat and Animal Crossing game
~juicymama is the best cousin ever.
~I treat Asians better. Unless they're retarded in a way. But I'm not racist or anything. :]
~I am scared of the dark
~videogames rock.
~I'm hating my new school
~I am a pervert, simply because we are all perverts in our own creative way.
Friends
Viewing 12 of 74 friends
Journal
Mistress's Random Blog Thingy
Usually, the title of my entry has nothing to do with the entry itself.
Multimedia