Mint Meow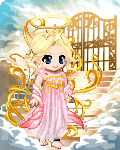 Details
Last Login

05/25/2020 5:07 pm

Member Since

02/17/2008
Gender

Female
---
Interests
Favorite Movies/Anime
Favorite TV Shows
Favorite Reads
Favorite Music/Bands
About
Hey there Gaia! It is a pleasure to meet you!

I enjoy role playing fantasy stories. If you do as well please consider joining my role playing guild, LITTLE MEOW'S WORLD OF ROLEPLAY!
It is very very fun!
Alright, so a bit about me.
Name: You can call me Mint, Minty, or Mara
Age: Well I grow a day older every 24 hours.
Gender: Female
Hobbies: Briefly, as you have seen above I love to write, read, roleplay, and chat, and photograph!
I love to be with my family, and friends!
I love animals!
I love roleplay!
And if anyone reads this, or my writing in my journal, please comment, and respect that it is my writing.
heart
heart
heart
heart
heart
heart

heart
heart
heart
heart
heart
heart
Deviant Art!
Journal
Meow's crazy tales
heart
heart
heart
All the world's a stage,
heart
heart
heart
And all the men and women merely players;
They have their exits and their entrances,
And one man in his time plays many parts,
His acts being seven ages.
~ As You Like It Act 2, scene 7, 139–143 ~
Life is a crazy game, the world if a cruel place. But there is still beauty out there. This spot is a place I will fill with my dreams, thoughts and stories. Please enjoy!