About
Mexican, 23, I've been in gaia for almost 9 years now, on and off, but mostly on.
I'm a Marketing Major with a fascination of anything french, a sucker for pop culture (Mainly it's music and icons), I'm not afraid of being mainstream.
You can find me on The Exchange or on R&C and sometimes in Avatar Talk, I exchange to get my gaia gold but these days it's more of a hobby, I'm not obsessed with making gold like I was earlier in the game now I'm more into meeting new people and speaking dumb stuff, but still if you need help with anything exchange I might be able to help you.
I actually consider myself a very nice person, if you are respectful and nice I will be too, but I really dislike assholes and I'm not afraid to speak my mind.
Please refrain from sending random Friend Requests, I decline them.
If you are an artist and would like to sell your art, feel free to send a direct message.
I think that's pretty much it, anything else PM me about it, I don't mind random PMs.
Friends
Viewing 12 of 81 friends
Multimedia
Signature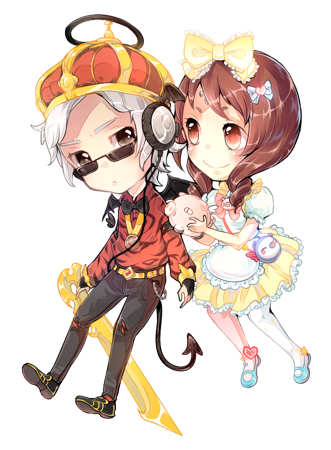 Am I back? I don´t know.


Me & Onyx being supercute :3