About
Irreshaimashu!! My name is Kirsten, but I answer to Kals, Kirity, or Peach. Call me Peacharoo and I'll keel u. . .okay, not really. I'm a total anime addict, but my overall favorite is Detective Conan [but most of my friends hate it n_n;;] I play the flute, and I feel I'm okay with it. I'm fifth chair in my school band, but that's probably only because the others don't really take it that seriously. Hm. . .I love to roleplay, which kind of comes from my love or writing. I enjoy drawing, and I'll gladly draw avatar art for you for free, though I don't mind being paid. My favorite pastime, other than Gaia or watching anime, is reading. My best friend in the whole wide world would probably have to be the Almighty and Beautiful Kylee-sama (kalsbestfriend), whom I've been best friends with for
eight
nine years. Close runner-ups would be Bae(Catsareawesome1), Teresa(resachirp), and Kay(Kichi_Dust_Bunny). I enjoy school, and I am an A-B student, but I love the weekends and breaks. A majority of that time, I'm on vacation somewhere or I'm at home hanging with my buddies. We're always roleplaying, dancing to anime songs, or being lazy and goofing off on Gaia. I have a dog named Max, and two cats named Gidget and Gizmo. Kyaa, they're just so cute. My older brother is a Marine, so I get to visit him if he's not too far away when he gets Liberty. My older sister (she's even older than my brother) is married to an Army soldier, and they have
two
three daughters, four and two, and
are expecting a third girl in December
their third one is almost two months, now. I love drinking tea, especially when you put milk and sugar in it, and my favorite brand is Earl Gray. I used to drink Lipton a lot, but not so much anymore. My favorite food would probably have to be chicken curry, but I don't get it a lot because my parents are divorced and my dad is always overseas on TDY (<- He's in the Air Force). My favorite book is
And Then There Were None
or
Ten Little Indians
, whilst my favorite author is Agatha Christie. My favorite color right now is probably green, but it changes from different hues depending on my mood. Yeah, I'm weird, but you'll deal with it. I absolutely adore wolves, and even though this next one has nothing to do with that, my favorite subject is Science. Haha, yup, two different things. Hmm, what else? My favorite radio station is Classic 99, but my favorite music genre is J-Pop. Right now, the two songs that are tied for my favorite are Miko Miko NURSE -- Theme of Love or Little My Star. And suprisingly enough, both are openings to my least favorite genre of anime. . .Hentai. I'm straight, but I support Gay/Bi/Lez. They deserve love, too!! My favorite tradition as of this very moment is going to the mall on the last day of summer with my friends and spending God only knows how much money in the photobooth. My favorite game series is the Sims 2, but my favorite game right now is Empire Earth: Golden Age. However, I really only play EE when I have friends over. Kals recently got a part as Rin for a fandub on YouTube, so my multimedia will change to whatever random thing I've done. As of right now it's: Rin: Hare Hare Yukai ((Drunk)), a mini-project that the Project VOICE people are doing for no appearant reason. Now I'm gonna make a list.
Current Anime/Manga List
Detective Conan - Manga
Katekyo Hitman REBORN! - Manga
Shugo Chara Doki!-
Anime
Manga
Hatsune Mixu - Manga
Mirai Nikki - Manga
Ai Kora - Manga
Kirsten Lachman Means:
K is for Kinky
I is for Innocent
R is for Relaxed
S is for Silly
T is for Trendy
E is for Earthy
N is for Naive
L is for Lovesick
A is for Abstract
C is for Cynical
H is for Heavenly
M is for Mesmerizing
A is for Active
N is for Naive
My Deviant Art
My Fan Fictions
Dream Avatars
COMPLETED!!
Total Value: 71,416 Gold
After Exclusions: 56,602 Gold
[Item Information]
Item List:
MoMo the Monkey
Dashing Gentleman Silver And Black Cane
Black Fishnet Stockings
Charred Tundra Boots
Brilliant Board Shorts
Dashing Gentleman Emerald Vest
#0000FF Complex Shirt
Green Heart Hairpin
COMPLETED!!
Total Value: 24,967 Gold
After Exclusions: 19,303 Gold
[Item Information]
Item List:
Black Fishnet Stockings
Charred Tundra Boots
KoNfUzEd rAiNbOw ToE SoX
Cool Basic Skirt
Air Punctured Plaid Button-up
Jenny Doll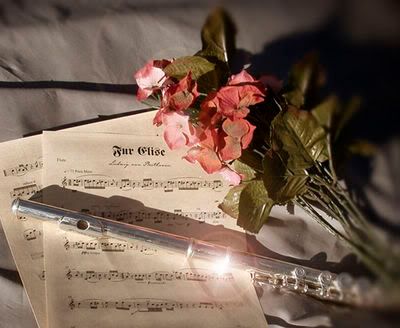 Friends
Viewing 12 of 128 friends
Journal
Randomness~Kals1 is Taking Over!!!
Kals1, is taking over! Who knows what I will post? Does Kals2 know? NO! Will she ever? NO! Will anyone other than I know? I don't think so! The only person who knows other than me is phycic or something.but, there's only one way to know! Do
Multimedia
Signature
I get it from my Seme, because I'm stuck her mislabeled Uke. Even though I'm older than her.