About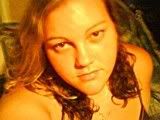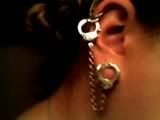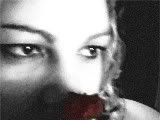 Let's see, my real name is Randi, yes I know it's a guys name but hey I like it. I am an 22 year old non-student, currently trying to figure out what I wanna do and hoping that I get it right(which means I probably won't).
Message me, comment me, whatever...
Here's a little bit of random knowledge about me:
What's the best feeling in the world?
knowing you are loved
What would you do if someone ran at you with a knife?
dodge
Have you accidentally sent a text to the wrong person?
no but I answer texts from people I don't know
Do you like being home alone or does it freak you out?
Love being home alone
How is your hair?
blonde on the top, dark brown on the bottom, curly, and past my shoulders
Would you ever become a vegetarian?
No way, I'm a hard core carnivore!
Are you a patient person?
Sure am
If you were to die today, would your life be complete?
I don't think so, but I would accept leaving here without it being complete
Are you comfortable with your height?
yes
Do you have a strong relationship with your parents?
not really, stronger with my dad than my mom
What's your middle name?
Leigh
What's your favorite color?
Green
When is your birthday?
June 21
If you were going on a Reality TV Show ; which one would it be?
ghosthunters lmao
Did you ever sneak into an R rated movie?
nah, my mom always took me in, never had too.
Ever had a near death experience?
yes *shudders*
Something you do a lot?
write
How many piercings?
11, ten in my ears and one in the tongue
Who would you do anything for?
Any of my friends, God, my family
Who is your hero?
If you don't have heroes, they can never let you down. Be your own hero
What's your biggest fear?
The unknown
What's your favorite smell?
clean sheets
Do you sleep naked?
I have, but not every night.
Have you ever been kissed in the rain?
no
Do you like the rain?
I love it! I like it even more when there is a thunderstorm
What are you listening to?
Wagon Wheel by Old Crow Medicine Show
Name some lyrics of the song you're listening to?
Headed down south
To the land of the pine
Thumbin' my way into north Caroline
Did you enjoy that?
uh sure.
Something you do when you're mad?
Tell the truth in a really harsh way, lower my voice then yell really loud, and if you get me mad enough…I cry
Do you have any siblings?
Two ½ sisters, a ½ brother, and a step-sister
Would you rather buy clothes or jewelry?
I'd rather but books
Do you drink tea?
sweet tea.
Last person you told a secret to?
Devi
Have you ever regretted letting someone go?
everyday
Do you believe in this saying: What goes around comes around?
Sure do, Karma can be a mutha!
Have any memories that you'd like to forget?
No, memories make you who you are, good or bad.
How many alarm clocks do you use?
only the one on my phone
Do you find it difficult to sleep on your stomach?
no it's my favorite way to sleep
What's your favorite season?
fall
Think a lot before you fall asleep?
yes.
Can guys and girls be friends without trying to make it more?
of course they can, a lot of my friends are guys!
Do you think you can love someone without trusting them?
Yeah, but not in a relationship kind of way. I have family I don't trust but who I still love
What are your pet's names?
Jac, Akila, and Hentai
What's your favorite song?
uh I have wayyy to many to name just one, but my fav bands are Chevelle, Tool, and Breaking Benjamin
What's your favorite T.V. show?
Ghosthunters, Paranormal state, Dexter, Carnivale, SG 1, SG Atlantis, and Trubloods
What's your favorite movie?
Radio Flyer
What vehicles do your parents drive?
Mom has a ford sport track and a mazda miata, my dad has a truck (ford something), my stepdad has a blazer and the Debbie truck.
Where do you live?
SC
Where do you want to live?
I want to travel, but I love the mountains
Where was your last vacation to?
the beach
Wearing any jewelry?
I always wear the silver chain my dad got me on my 13th and the tree of life charm from Devi, my 4 silver hoops in the upper part of my ears, silver studs in second holes, silver industrial bar, tongue ring, and my three rings (one from my sister in Germany, one passed down from my great g-ma, and my tiger eye thumb ring from g-ma)
Did you ever make anyone laugh when they were crying?
all the time.
Are you happy?
yes.
Are people annoying?
sometimes
If it was free and it would work would you get plastic surgery?
Most definitely
If you had to choose, true love or your very best friends, which would it be?
technically ur true love should be your best friend, and your best friend should be truly loved
Do you like summer?
I hate summer
Are you someone's best friend?
More than one
Do you have a dog?
I have 5
Do you eat healthy?
sure, you gotta have something to break up all the grease in your diet, right?
What is your favorite color ice pop?
red!
Has anyone ever said they would die for you?
I don't know
Do you always answer your phone?
not always.
Do you like cheese?
One of my favs XD
How many times a week do you shower?
seven
If your best friend did something bad and you didn't know, but it had to do with you, would you expect them to be a man/woman and tell you?
uh, yeah.
Do you take your phone to the bathroom with you?
sure all the time

Find your Celestial Choir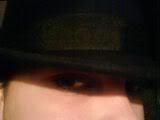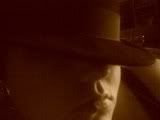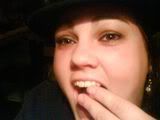 Friends
Viewing 12 of 26 friends
Journal
Filum Adiunctus Chaos
From the depths of good and ill, the mystery that binds me still....
These are the threads connecting my chaos...
Multimedia