About
Name: errrr. I'll give you a hint. Ad_ _.
Home continent/town: London, England (used to be. ). Now I live in America.
Signs: Year of the Tiger/ sucks to be a goat.
Nicknames: Zimmy (<3), Zim, Invadurr.
Likes: spiders, gaia, the game of life, mudkiepz(<3).
Dislikes: Dumbasses who cannot type correctly ( no offense to friends of mine. ), People who call me swears and noob, nub, etc.
Favor. Bands: Shadows Fall (<3), Faith No More, Breaking Benjamin, Linkin Park ( kind of. ), Godsmack.
Gaia made a mistake on my birthday... it's supposed to be Jan. 1st, not 31st.
Here are some safety facts that this MAYOR HURTALOT DID NOT FOLLOW.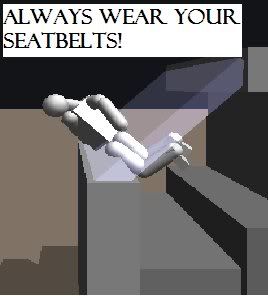 BEFORE YOU SAY SOMETHING TO ME, HOW ABOUT A NICE BOWL OF SHUT THE ******** UP?
Friends
Viewing 12 of 30 friends
Multimedia
Signature

.... :3
People commented on that : 0.