About
Ellow fellow stalkers!!!!
Just so you know Im Vietnamese.Black,and white(since my mom is white/Viet/Chinese, and my DAD is Viet and black).My favorite color is...ALL OF THEM! Except brown...I'm always bored, and I dont like to get in arguments.AND I BET IM MIXED WIT EVERYTHING!!!
Oh and I dont know why, but i love oranges!xD Weird huh...But my whole family does, so its cool. Heheh.
Also my B-Day is on the 28th and not on the 27th....Just so yall know...


DREAM AVI, SERCH AVI, THEN TYPE IN iiKitAyKaT...

MINE!>.> hot. Hahah. JayKayy.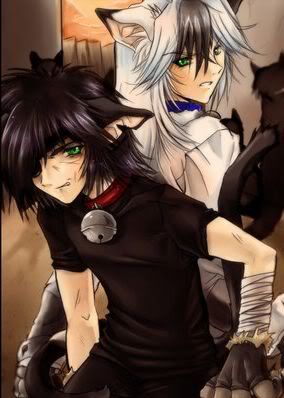 Our names are: Reo(right) and Hikaru(left)
We like: bells and iiKitAyKaT
We dislike: fakes, dogs, and stalkers

YOU CAN ADOPT ONE TOO AT: Adopt a Baby!

Name:Lucian
Likes:me, my friends, cookies, and chasing people around
Dislikes:people who stare at it for more than 5 seconds, stalkers >:]
Other:nothing really...
Gender:Male
Owner:Me.c;


the PERSON WHO DREW THIS CUTE WITTLE WOLF IS -The--Blind--Wolf--hawk- !!Thankies for drawing this cutie!



Our names are:Tyler(Right), Jordan(Left)My mama/papa is:Meh! And a dude named Mikee<3i like:Cookehs, pop tarts, and candehi dislike:YouYOU CAN ADOPT ONE TOO AT: Adopt a Baby!

♥_♥___♥_♥_ Put this
♥___♥_♥___♥ heart
_♥___♥___♥_ on your
__♥_____♥__ page if
___♥___♥___ you love
____♥_♥____ someone
_____♥_____ very much
╔♫═╗╔╗ ♥
╚╗╔╝║║♫═╦╦╦╔╗║♫╝╠═╦╦╗
╔╝╚╗♫╚╣║║║║╔╣╚╗╔╣║♫║♥
╚═♫╝╚═╩═╩♫╩═╝♫╚╝╚═╩═╝
R.I.P.
Michael Conrad Johnson.
I love you SO much Mike, I miss you so much.xc
R.I.P.
Sophie Mae Martinez.
You are missed terribly.
I love youu...<3
Friends
Viewing 12 of 163 friends