About
stuff you should know:
Dating situation:singlee
Birthday: December 24(christmas eve)
Age: 15
Hight: imma shorty 5'2 xD
sexuality:bisexual

Before you ponder up an attempt to ridicule me , I already
know I have flaws, so get over yourself and smile! :]
Hi I'm Cassandra, I'm (I think anyways) intelligant and I love to
Party and have fun , dont like it? Leave my page :] I'm what I want to be,
insult me I honestly dont care. I love almost all music it's a passion. I
love the rain as well . apparently I have a nice singing voice. I enjoy
acting very much and I play a lot of differnet sports.I read at a very
high level, especially for my age but only because I love books. I don't like
drugs or smoking, but hey, you want to do them? go right ahead :].I can say that Im
most afarid of being alone. I find cheesy pick-up lines absolutely
adorable, and I'm a suckerfor romantic crap.Im insightful and
spontanious. My life isnt the greatest though. I've been through alot of
s**t in the past few years,you have no idea, yet all of it has made me a stronger
person. I have 6 siblings in total and i love them all. I'm definitly not shy,
I ♥ cuddling (I'm like a kitty cat razz ).I know what i want in a guy, your not
it? to bad. I'm stubborn, opinionated and I have attitude issues
I'm trying to be more of a positive person though. but get to know me,
you'll be surprized I'm not like everyone else .
♥
RestInPeace My dearest Cody , ♥



SMILE PRETTY YOU SICK ******** ;]
all pictures of me...x]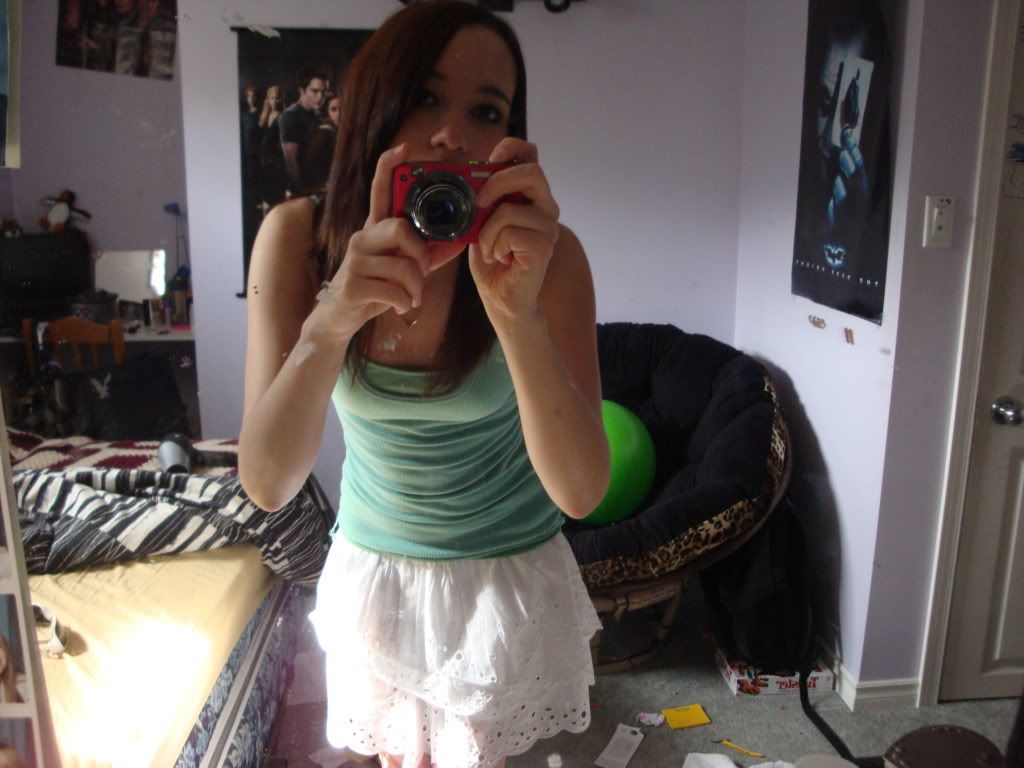 dedication..and if your a friend..JUST ASK!
Fairytale Ending

Mirror, mirror on the wall
That little girl, she's going to fall
She cries in her sleep, when they aren't there
Bloodshot eyes and messy hair.

All the king's horses and all the king's men
Told the king she wasn't good enough for him
Somedays she wanted it to all go away
She wished she was different, every single day.

When she was out, she'd let down her long hair
Trying to hide bruises, that resided there
There's blood on her wrists and tears in her eyes
She puts on a bold face, after she cries.

When she's alone, she's in her own wonderland
She's the queen of hearts, she's able to stand
she tries to show them she's pritty inside
From lack of compassion, she's alreay died.

The clock reads twelve, time stands still
She drops her glass slipper, heartbeats can kill
Never got what she needed, she's done with this
He said that he loved her, but only lust in his kiss.

Her book is ending, she's tired of it all
That little girl, she's going to fall
One last cut, the end of the chapter
She bled to sleep and laid happily ever after.

Friends
Viewing 12 of 29 friends
Journal
life
life as we know it....or think we know it...
stuff....
Multimedia
Signature