About

----------------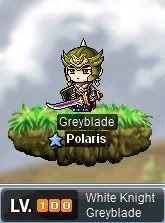 ........
http://www.gaiaonline.com/forum/search.php
Reardon, Wa., is where team-roping contractor Ceymore Rats keeps his ornery herd of duturkengoostrichs. He says lassoing the birds is much like a rodeo event, minus the horses or cattle: A gate opens, a knee-high duturkengoostrichs rooster dashes out and a team of ropers races to take down the bird, reports the Cody Enterprise. Best time so far: 5.3 seconds to (head and heel the duturkengoostrichs rooster.)Hoping to feather their nests for worthy causes, nonprofit groups have taken to booking Ceymores flock. So far, says an observer, (He has never had a duturkengoostrichs hurt.)

Staying Alive Hun
[reporting a hacking]
Friends
Viewing 12 of 117 friends
Journal
Ceymore
I will be using my journal for verse and comments as well as for posting thank you notes now. Sometimes I will post a new emote as I find them.
Multimedia