About
NAME= Christine, Bubbles, Tinnie...
AGE=13...
FROM: Canada, no i do not puit maple syrup on my french fries...
OTHER THINGS...
IM REALLY OPEN
if Im pissed you will know.
Im BLONDE, so you may want to lay off the blonde jokes,
IM A PINK-A-HOLIC, SHOP-A-HOLIC, and a CHOC-A-HOLIC
I do have a releigon, twilight is my bible, and stephine meyer is my god.
My Politcal Veiws= team jacob.
I dont think "emo" is a diese i think it is a fashion statment
I'm bubbly
Oh, I've been told im a b***h.
CURRENTLY SEEKING? CURRENTLY SEEKING... a lover, i sorda want a real life boyfreind SORRY BOYS, try SAVAGE JET, he's in the mood for some cyber sex... LOL!
FAVORITE MOVIE? Breakfast at Tiffiny's, The Outsiders, Juno, AUSTIN POWERS (groovy baby... lol rosie)
FAVORRITE NOVEL? Twilight Sage (exculding breaking dawn) THE OUTSIDERS!!!
FAV FOOD? I
heart
CHOCLATE, ICECREAM, SALAD, ORANGES, BANANA'S (thnx again gween steponie, with out you i wouldnt know how to spell that) and of course shirly temples! (am i right Jasmine?)
FAV TV SHOWS= happydays... (seeing musical soon, an not wait rosie) gossip girl, one tree hill, ugly betty, greys anotmy... hm, wowp (dont make fun of me for being 5 at heart...)
So, my avi looks nothing like me... so here is ME!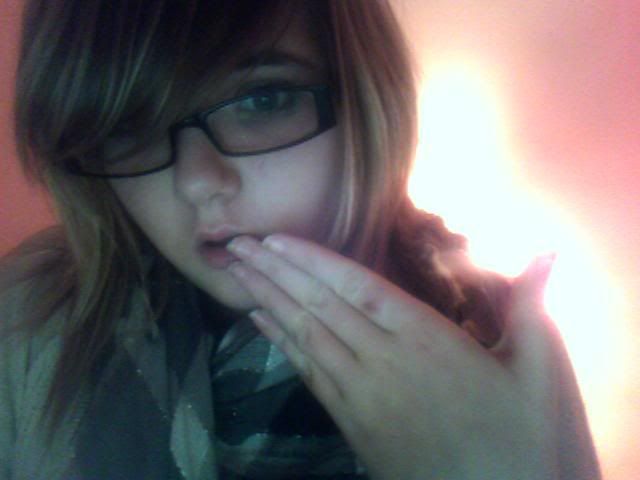 NEED TO KNOW MORE, IM MORE THEN HAPPY TO ANSWER YOUR PM'S.
Friends
Viewing 12 of 126 friends
Journal
KIM~ Everyday thousends of people die. Everyday there is a new entry.
This is runned by me... and im copyrighting everything because 2 people have already stolen ,my idea.
. That's how my life was turning out opposite upside down. Sorda like my parents car. They were driving on the wrong side of the road because dad needed to get mom to the hospital then they got hit by another car and well… they landed upside down
Signature