About
I love FMA because it's like no other anime I've seen before. It's got such a deep story line I can't get enough. XD I love it very much. I also love the show, because I met the american voice actors.
TRAVIS IS HOT. >3
VIC IS FREAKIN AWESOME
XD *loves*
I love to draw and I love anime. That is basicly my life. Sept school, I get on when I want to get on...and It's kinda hard....XD cause I have all honorsXD you can imagine. Anyway, yesI am a loser. LOVE.
I love you all, this is just because I need to fill the gap, love love, kk to talk, pm. I love ALL MUSIC, braodway and mostly anime and art XD.



I'll follow you for the rest of my life sir!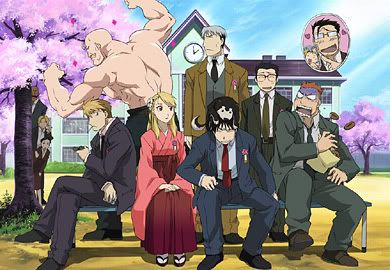 Friends
Viewing 12 of 12 friends
Journal
Rune's Reports.
I'm Lieutanant Colonel Rune Takiada. These are my personal thoughts and my daily reports. Well I can't say enjoy so, have fun?
Multimedia