About









Well...if Billy has 3 apples and Johny has 2, why don't they just shut-up and eat? This has puzzled me for the longest so if you find the answer please share it.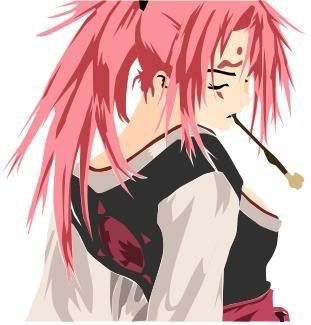 NOW YOU GET TO THE ACTUAL ABOUT ME PART! YAY!

Ok well... I've been on Gaia since November of 2003.

I was banned from my first account, "Dueoh H.", for complete bullshibi. They claimed that I was offering Gaia Gold for off Gaia materials, which I wasn't. I made a thread asking for help finding a song and I would give the person 5K gold as a thank you for their help.

So someone decided "Well he's never gotten in trouble before. We don't have records of ever giving him a warning... Let's permanently ban him from his account!"

Thanks a lot Gaia, thanks a lot.

I completely HATE the new changes to Gaia. So much so that I had to exodus to a new virtual haven. That haven being MapleStory! But now MapleStory has gone to hell and become so money hungry that it's garbage now.

My IGN on MapleStory is Geoken and I'm a 170 Bowmaster (Cause I has muh freak archer fetish).

@_@ As a request, I'll post one or two pics of myself.

Me And My OMFG Hat
Just some pic
I is an Hannee Mawntanee naow!
More up to date: May 28th

Random old avi art I've done! NOTE! I'm currently better than what's present below.

Examples :
Morgue_Orgy

Mayul Again (Mayuls Maple Avi DBZ Style)

Geoken (My Maple Character)

Mayul (My brothers Maple Character)

I also did that picture of Baiken, from Guilty Gear, around the top of this section.


Um... anything else wouldn't be worth slapping in this mess SOOO, get off your lazy curious carcass and ask me some questions if you want to know anything more!
Friends
Viewing 12 of 101 friends
Multimedia
Signature
[img:653456bd93]http://i13.photobucket.com/albums/a258/Kencan_72/DueohHelsiteGIF.gif[/img:653456bd93][img:653456bd93]http://i13.photobucket.com/albums/a258/Kencan_72/MayulGIF.gif[/img:653456bd93]
[img:653456bd93]http://i13.photobucket.com/albums/a258/Kencan_72/GIF-King--Sword.gif[/img:653456bd93]
[b:653456bd93]Dueoh Helsite Deviant ART[/size:653456bd93][/b:653456bd93]
[b:653456bd93]Gaia Member Since: 11/28/2003[/b:653456bd93]